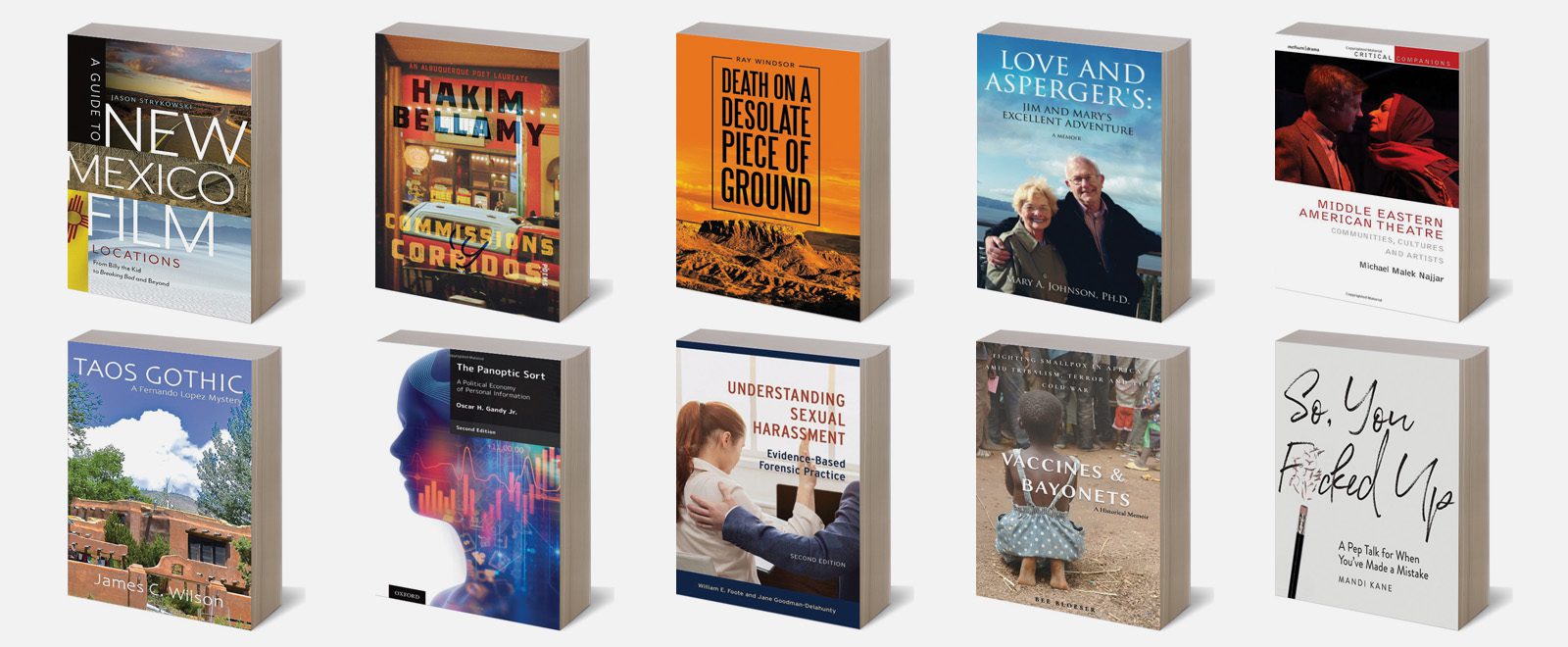 Shelf Life – Books by UNM Alumni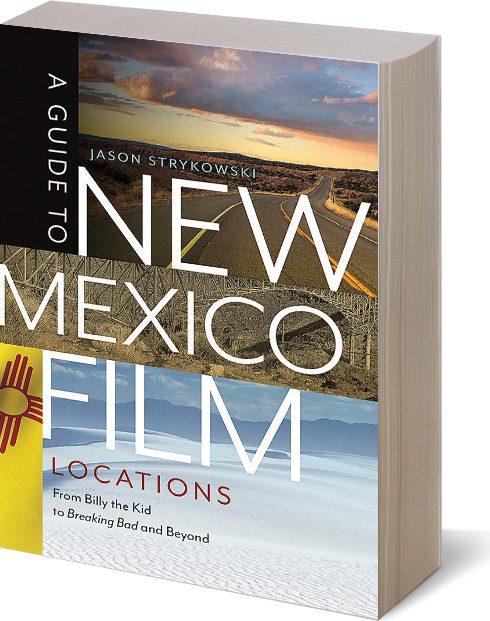 For anyone who loves to watch movies and TV shows filmed in New Mexico — hitting "pause" and saying, "Wait, was that the Rio Grande Gorge?" ­— Jason Strykowski ('07 MA, '15 PhD) has written your new Bible. Strykowski, a script supervisor and assistant on major film and TV sets, has put together an encyclopedia of 50 well-used filming locations throughout New Mexico. A Guide to New Mexico Film Locations (University of New Mexico Press, 2021) takes an interesting tack: describing the location and its history, including a filmography of productions that have used the location and adding travelogue features that include driving directions and where to stay and eat if you decide to visit. Here's a fun fact: The first film made in New Mexico, "Indian Day School," circa 1898, was shot at Isleta Pueblo. It used the new kinetograph visual recording technology and was shown at kinetoscope parlors, the precursor to cinemas. The book is filled with photos, both current and vintage — Kirk Douglas on the set of "Lonely Are The Brave" in Albuquerque, Dennis Hopper at Taos Pueblo for "Easy Rider" and Jimmy Stewart looking tough at Tesuque Pueblo in "The Man From Laramie."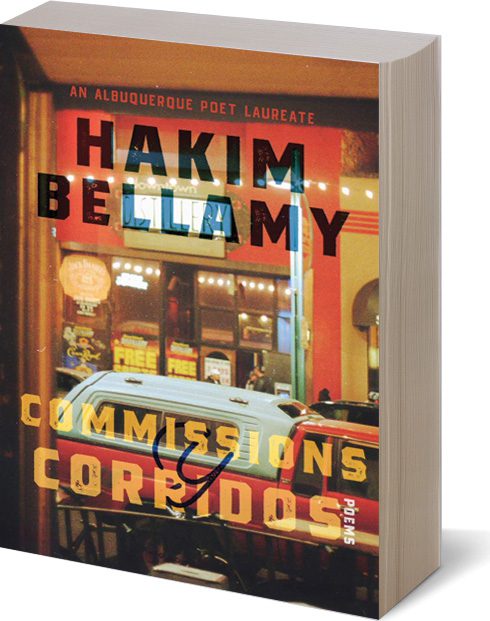 Hakim Bellamy ('14 MA) was named the inaugural poet laureate for the City of Albuquerque in 2012. The job comes with a two-year term and just a few requirements: implement a community project and respond to occasional requests for poems to commemorate certain events. Commissions y Corridos (University of New Mexico Press, 2021), one of a series of collections of the poems of Albuquerque's poets laureate, collects many of Bellamy's commissions along with other poems he wrote during his tenure. Not every poem is about Albuquerque, but as Bellamy explains in his preface, Albuquerque is his love and his muse. The collected poems range from short and sweet, as in "New Mexico Department of Tourism (A Haiku)" and "Albuquerque. Where/the desert doesn't get in/the way of your view" to long and searching, as in "Law Enforcement Oath of Honor," in which Bellamy writes his ideal of an officer's sworn oath. Some lines: "I solemnly swear to be as obsessed with building community as I am with broken laws. I will act justly and impartially and with propriety toward my fellow officers. So long as they are just, impartial and proper toward my fellow citizens."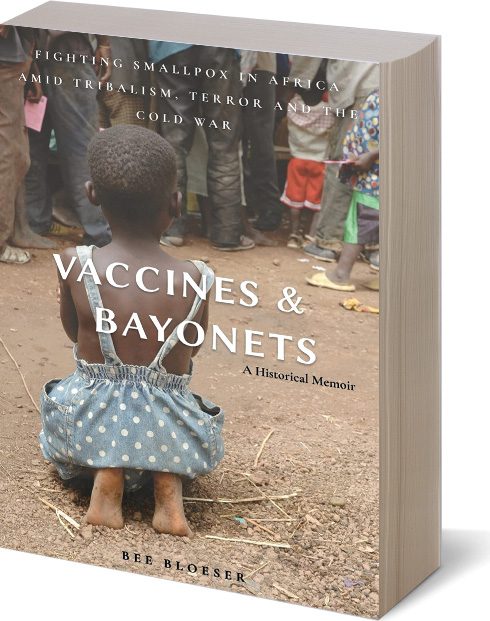 The subtitle of Vaccines & Bayonets (Wheatmark, 2021) by Bee Bloeser ('67 MA) is "Fighting Smallpox in Africa Amid Tribalism, Terror and the Cold War." That's a sweeping brief for an author to undertake, by for Bloeser it's the story of one chapter in her life. With two young children, she and her husband, a U.S. Public Health Service nurse, moved to Nigeria to join the United States-led smallpox vaccine campaign in West Africa. That's the "vaccine" part of Bloeser's title. The "bayonets" relate to the region's raging civil war that the family stepped into. With vaccines on everyone's minds, it is fascinating to read about an all-out push in a foreign nation to vaccinate in order to eradicate a disfiguring and deadly preventable disease. Bloeser's memoir is breezy and warm and continues through other postings in West Africa as well as in Equatorial Guinea.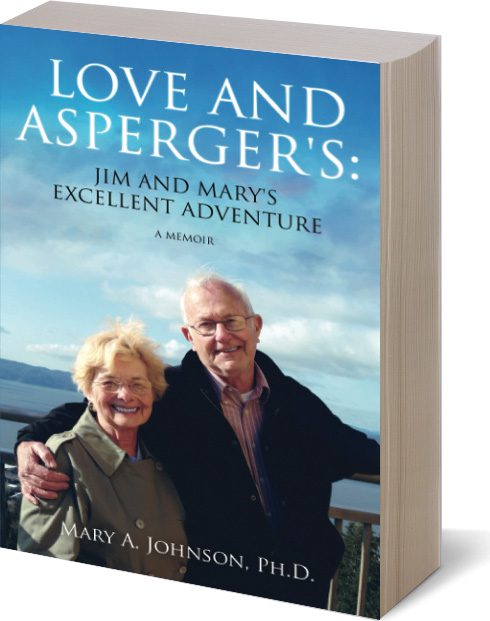 Mary A. Johnson ('89 MA, '94 PhD) spent her career as a clinical counselor and developed an expertise in counseling people having trouble in their relationships. In her professional capacity, she learned a lot about Asperger's syndrome. Johnson, a widow, met her second husband, Jim, late in life and moved to Oregon where he lives. Love and Asperger's: Jim and Mary's Excellent Adventure (Atmosphere Press, 2021) follows the steps of their courtship and marriage with episodes followed by insights, in italics, that reflect her realization in hindsight that Jim was exhibiting classic signs of someone with Asperger's. On early dates, Jim opted for a narrow menu of chain restaurants, which she wrote off as quirky. In retrospect she recognized a common trait of people with Asperger's. Later, after they married, Jim's seemingly abrupt or rude comments and criticisms hurt her feelings. She saw them in hindsight as examples of a person with Asperger's not recognizing other people's emotions and having trouble empathizing. One day over lunch, she decides to tell her husband she thinks he has Asperger's. He stirs his coffee for a long time and says, "I always wondered why I felt different."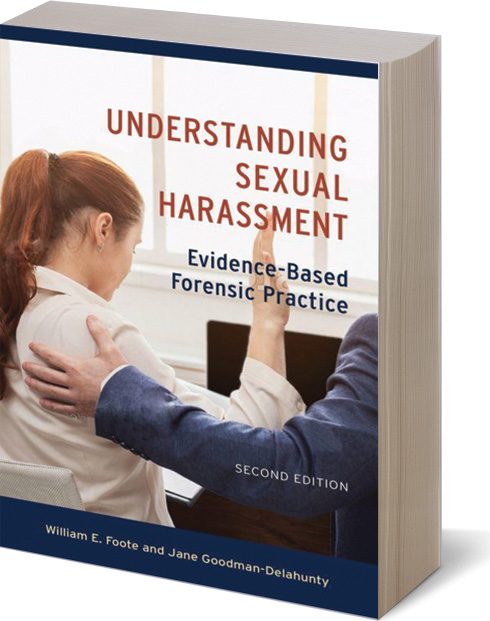 William E. Foote ('69 BA, '75 MA) has been a forensic psychologist in Albuquerque for more than 40 years and has taught in UNM's departments of Psychology and Psychiatry and at the School of Law. So he brings a lifetime of experience to Understanding Sexual Harassment (American Psychological Association, 2021), which he wrote with Jane Goodman-Delahunty. While the book is geared toward forensic clinicians practicing in the area and preparing forensic reports and testimony in court cases, it's an interesting read for anyone interested in one of the social issues of our times. The book walks through the history of sexual harassment law (did you know that even though the protection against being harassed due to gender is embodied in the 1964 Civil Rights Act, the term "sexual harassment" wasn't coined until 1970?) It explores who are the most common perpetrators — a range of (mostly) men who can be misogynistic, clueless, rate low in honestly and humility and high in authoritarianism. Anyone can become a victim of workplace harassment, but Foote and Goodman-Delahunty go to the research to show that predators look for certain victims — namely those who have been the victims of previous trauma.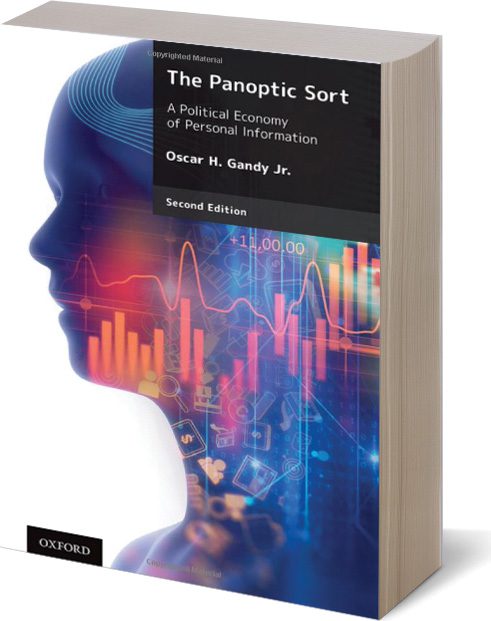 Google is tracking your online browsing. Alexa knows your grocery list. And that Ring doorknob is scanning the front yard. In 1993, Oscar H. Gandy, Jr. ('67 BA) used the phrase "panoptic sort" to describe a sociotechnical system that sorts people on the basis of their estimated value or worth. Panoptic (complete, comprehensive, sweeping) sorting has now entered the age of Big Data and Gandy, professor emeritus at the University of Pennsylvania's Annenberg School for Communication, comes with a second edition of The Panoptic Sort: A Political Economy of Personal Information (Oxford University Press, 2021) to explore how surveillance capitalism influences how we are sold everything from shampoo to political candidates. For Gandy, this is cause for concern. He calls for transparency and accountability and collective resistance to the primacy of algorithms.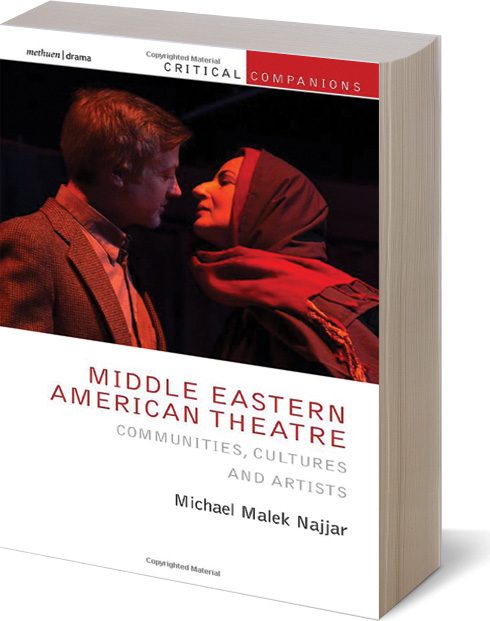 Middle Eastern Americans are often distrusted, attacked and assailed for their names, religions and dress, spiking in severity after any domestic incident involving terrorism. "It is from this crucible that Middle Eastern American theatre is forged," writes Michael Malek Najjar ('93 BA) in Middle Eastern American Theatre: Communities, Cultures, and Artists (Methuen Drama, 2021). Creatives in the community explore in their communities and in person conflicts and struggles in theater. Najjar looks at how writers, actors, directors and other performers of Middle Eastern heritage have created a vibrant theater scene. It is a diverse group — Arabs, Jews, Iranians, Armenians and Turks.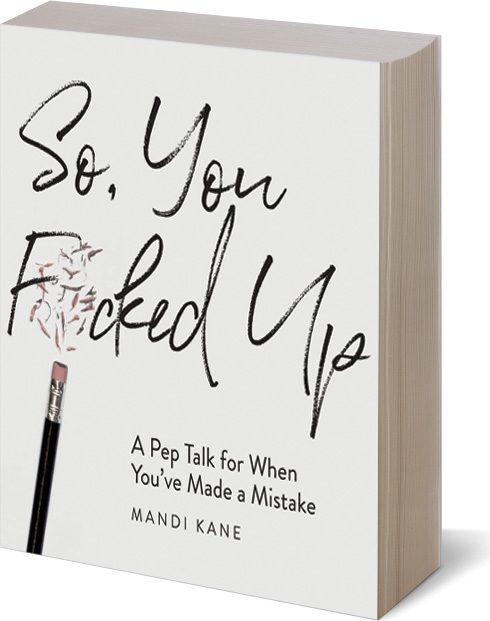 "It's OK. It happens. Please don't beat yourself up." So begins a provocatively titled little volume by strategic communications consultant Mandi Kane ('06 BA). In So, You F*cked Up: A Peptalk for When You've Made a Mistake (Ardia Books, 2021) Kane gives readers a literal pep talk to get them through personal or professional foul-ups so relationships and reputations aren't permanently damaged. Lesson No. 1: "You're not alone." Lesson No. 2: Regardless of what feelings you're spinning through — embarrassment, disappointment, frustration, anger — put them aside and get to the task of moving forward. Kane, who in her media relations business helps people and corporations navigate through mistakes, offers strategies for making things right. "Apologize if you need to and be sincere. Saying you're sorry isn't a weakness, it's a strength," she writes. And she offers warm advice: "You are not defined by your mistakes, no matter how public."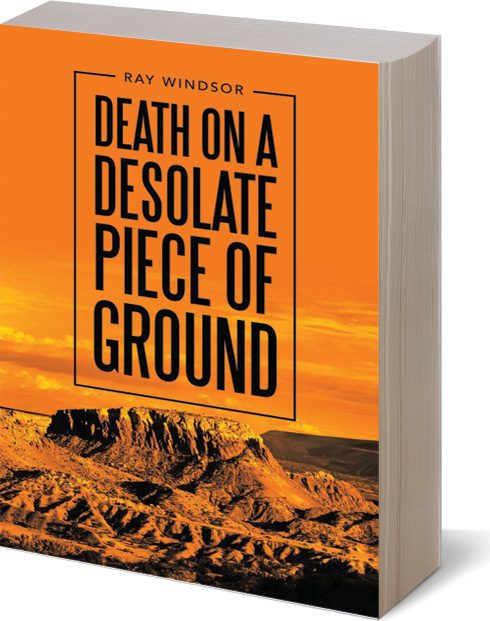 Cattle rustling. Treasure hunting. Bootlegging. Family drama. New Mexico scenery ranging from Quemado ranches to Gallup dance halls to the spooky Malpais. Death on a Desolate Piece of Ground (Abbott Press, 2021) by Ray Windsor ('71 BAED) takes readers through a mystery set in New Mexico during the Depression. Jesse Woods, one of three sons of a violent and whiskey-drinking Catron County rancher, survives a childhood of beatings, runs away and, barely 16, finds himself taking the rap for his cattle-rustling friends and in prison for a year. Hardened when he gets out, he joins a rustling syndicate and becomes a man who never walks away from a fight. The bullied becomes the bully, culminating in unspeakable violence.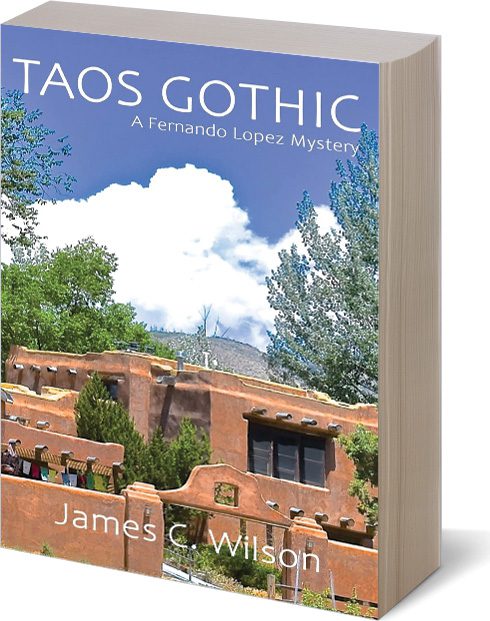 Another richly told New Mexico mystery, Taos Gothic (White Bird Publications, 2021), comes from author James C. Wilson ('82 PhD). This is set in present-day Taos and begins with the disappearance of Kate Isaacs, a Santa Fe historian doing research at the Mabel Dodge Luhan House in Taos. Investigating Isaacs' disappearance is Fernando Lopez, a retired Santa Fe police detective now hanging out his shingle as a private investigator. Isaacs, a podcaster and UNM lecturer with a past that includes drinking and drugging, is reported missing by her wife in Santa Fe. Last known sighting? At a party at the home of a former lover. If you like Taos, the D.H. Lawrence Ranch and Taos women writers — Willa Cather in particular — this is a page-turner for you.
Attention Published Alumni Authors:
We would like to add your book to the alumni library in Hodgin Hall and consider it for a review in Shelf Life.
Please send an autographed copy to:
Shelf Life, UNM Alumni Relations
1 UNM, MSC01-1160, Albuquerque, NM 87131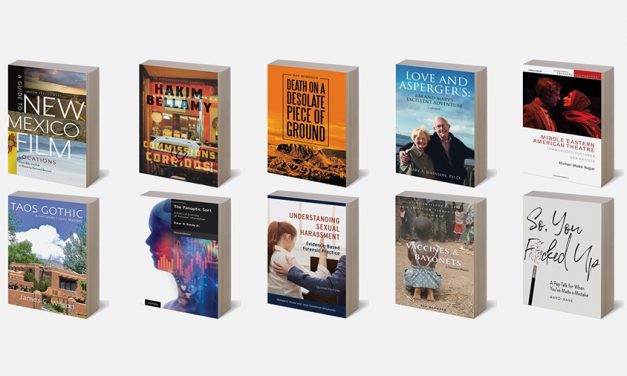 New and notable releases from Ray Windsor, Michael Malek Najjar, Hakim Bellamy, and other UNM alumni…
Spring 2022 Mirage Magazine Features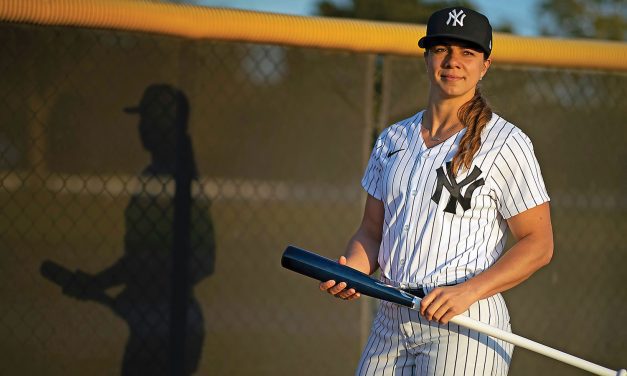 Rachel Balkovec makes baseball history, former Lobo catcher climbs the MLB ladder…
Read More