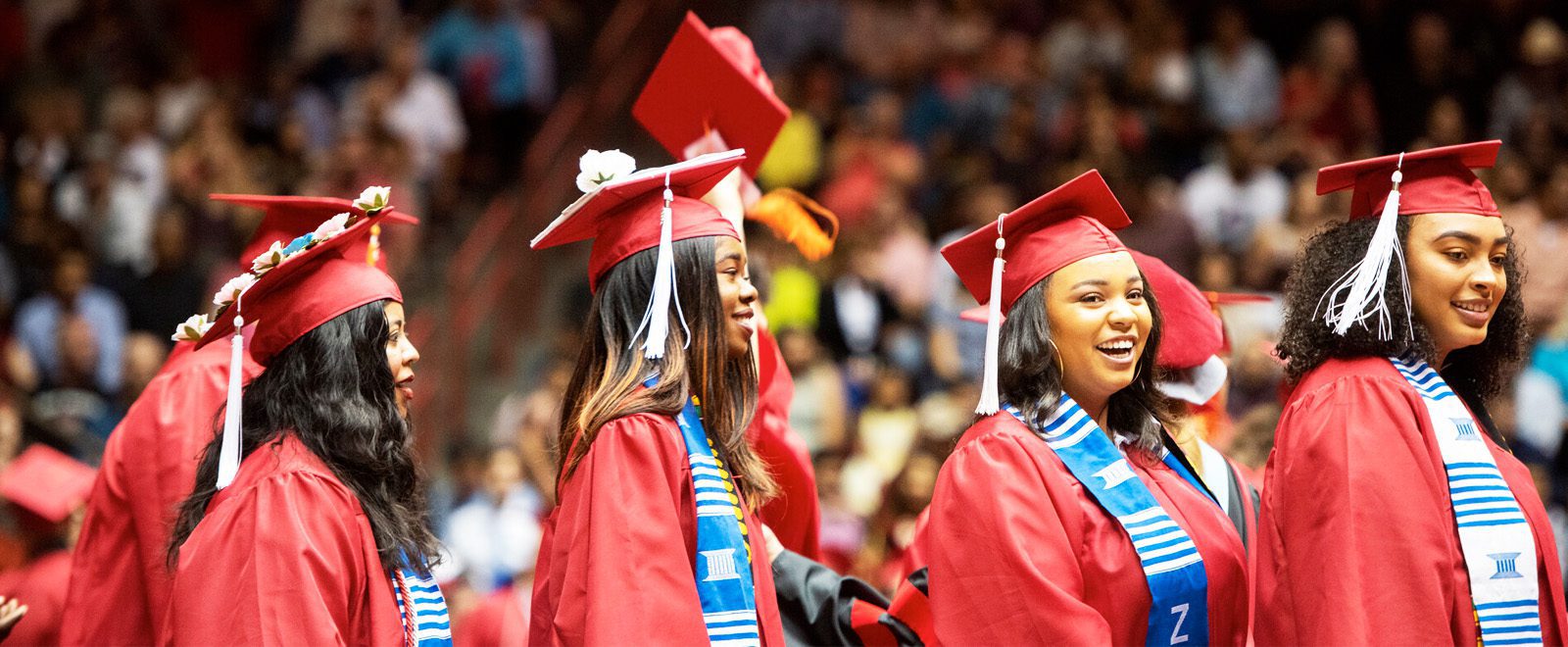 Look for a friend on every page! Send your alumni news to Mirage Editor. Or better yet, email your news to alumni@unm.edu.
Please include your middle name or initial and tell us where you're living now.
The University of New Mexico Alumni Association
MSC 01-1160, 1 University of New Mexico
Albuquerque, NM, 87131-0001
Deadlines:
Spring deadline: January 1
Fall deadline: June 1
Robert "Bob" Cardenas ('55 BS) died in San Diego at the age of 102. Cardenas, a retired Air Force brigadier general, was an experimental test pilot and was awarded the Air Medal with two oak leaf clusters for experimental flight tests at Edwards AFB. His most notable achievement was piloting the B-29 launch aircraft that released the X-1 experimental rocket plane in which then Capt. Charles "Chuck" Yeager became the first human to fly faster than the speed of sound in 1947.
Jack Bresenham ('59 BSEE) Washington, D.C., was honored in the Institute of Electrical and Electronics Engineers Computer Society's inaugural 2021 Class of Distinguished Contributors, which recognizes members for their technical contributions to the Computer Society and their profession at large.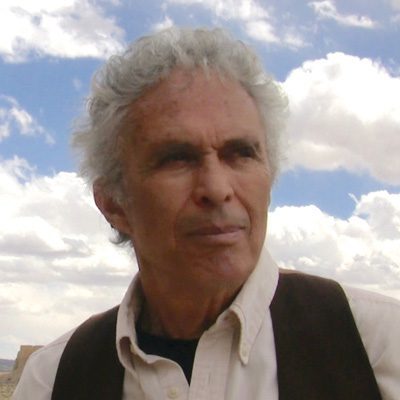 Nasario Garcia ('62 BA, '63 MA), Santa Fe, N.M., won the Adult Bilingual Poetry prize for his book "Lágrimas" in the New Mexico-Arizona Book Awards.
Ronald Kaehr ('70 BSME), Albuquerque, a father and grandfather, has completed his new book "Rogue Justice: Retribution."
Bob White ('70 BA) Albuquerque, was named associate chief administrative officer for the City of Albuquerque. White has more than 40 years of experience as an attorney and public servant, formerly serving as assistant city attorney and city attorney.
Douglas J. Crandall ('71 BUS) was elected to a second term as president of the board of the New Mexico Retiree Health Care Authority, which administers insurance plans for more than 90,000 municipal, county, state and educational retirees and their families.
Raul R. Mena ('71 BS, '75 MD), the medical director of the Roy and Patricia Disney Family Cancer Center, retired after four decades of caring for cancer patients at Providence Saint Joseph Medical Center in Burbank, Calif.
Grace B. Duran ('77 JD), Las Cruces, N.M., a judge in the Third Judicial District in Las Cruces, was appointed to the New Mexico Children's Trust Fund Board of Trustees.
Anna L. Pool ('79 BA) has returned to Albuquerque after retiring from the University of Washington. She is currently editing another
memoir and researching her family history.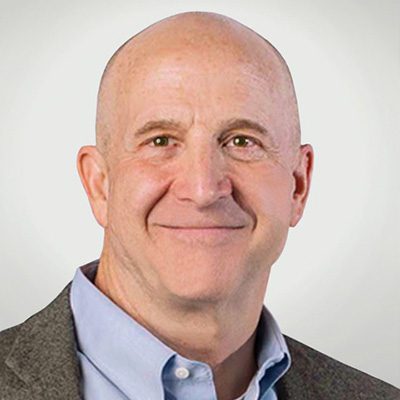 Shelley Armitage ('83 PhD), Las Cruces, N.M., was inducted into the Texas Institute of Letters. Armitage is a professor emerita at the University of Texas at El Paso.
Jack J. Dongarra ('81 PhD) Knoxville, Tenn., received the 2021 ACM A.M. Turing Award from the Association for Computing Machinery for his pioneering contributions to numerical algorithms and libraries.
Bob Matteucci, Jr. ('82 BAS, '08 JD) has been elected to serve on the New Mexico Bar Association Family Law Section Board of Directors.
Walter R. Archuleta ('81 MA, '02 PhD), Santa Fe, N.M., was the recipient of the Matías L. Chacón Lifetime Achievement Award for contributions to bilingual education. The award was presented by the New Mexico Association for Bilingual Education at their annual conference.
James H. Hinton ('81 BA), Dallas, retired from his position as CEO of Baylor Scott & White Health, and has been named operating partner of the equity firm Welsh, Carson, Anderson & Stowe.
Mike Hamman ('83 BSCE), was named New Mexico state engineer. Hamman was formerly the CEO and chief engineer for the Middle Rio Grande Conservancy District, the Bureau of Reclamation area manager and the City of Santa Fe's water resources director.
Dianne R. Layden ('83 PhD), Albuquerque, was selected to portray the late Supreme Court Justice Ruth Bader Ginsburg in the New Mexico Humanities Council's Chautauqua program.
Martin Red Bear ('83 MA) is celebrating Native American culture and honoring military service members with a new piece of art that will be displayed in The Journey Museum & Learning Center in Rapid City, S.D. Red Bear was commissioned to adorn the outside of a tipi, choosing to paint 41 horses and warriors.
Edward Argueta ('85 BSCE) was honored by the Department of Defense with the Bronze de Fleury Medal for his exceptional service to U.S. Army Corps of Engineers, the U.S. Army, the Department of Defense and the nation during a career that spanned more than 35 years.
Gregor von Huene ('85 BSME) is chief engineer at Soleeva Energy Inc. in San José, Calif., where he is developing a hybrid solar photovoltaic panel that provides both hot water and electricity. The panel will increase the overall energy gain from the same roof space and will be manufactured in the U.S. for use in residential and commercial applications.
Russell "Rusty" Greaves ('87 MA, '97 PhD) has been appointed director of the Office of Contract Archeology, a division of UNM's Maxwell Museum of Anthropology.
Sheila Hernandez ('87 BBA, '89 MBA) has been named senior vice president at Summit Electric Supply in Albuquerque with the title "customer experience officer."
Harvey Krauss ('87 MAPA) was named the director of economic development and senior planner for the town of Florence, Ariz.
Mike D. Petraglia ('87 PhD), Brisbane, Australia, has been named director of the Australian Research Centre for Human Evolution at Griffith University.
JoLou Trujillo-Ottino ('87 BA) has joined Delta Dental of Arizona's leadership team as its senior vice president of sales and business development.
UNM alumni Craig Webb ('87 BFA), Rudolfo Carrillo ('87 BFA), Judson Frondorf ('80 BFA, '87 MA) and Angie Garberina ('88 BFA) were featured in "Saw. Conquered. Came." at Six O Six gallery in Albuquerque.
Jim R. Keene ('88 BM), Atlanta, Ga., conducted The United States Army Field Band on the recording Soundtrack of the American Soldier, which won the Grammy Award for Best Immersive Audio Album.
Dave A. Sanchez ('88 BA), Washington, D.C., has been appointed director of the Office of Municipal Securities at the Securities and Exchange Commission. He was an attorney fellow at the SEC from 2010 to 2013 and was most recently senior counsel at Norton Rose Fulbright.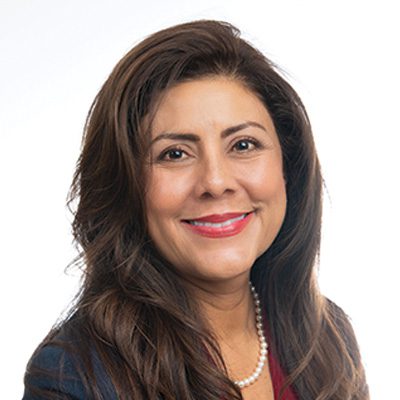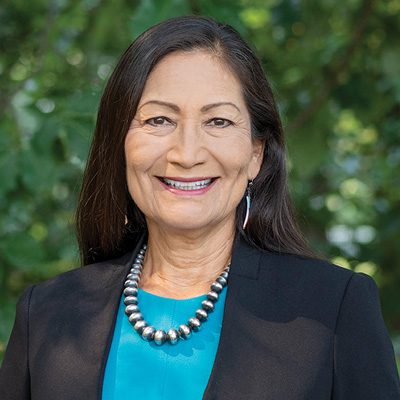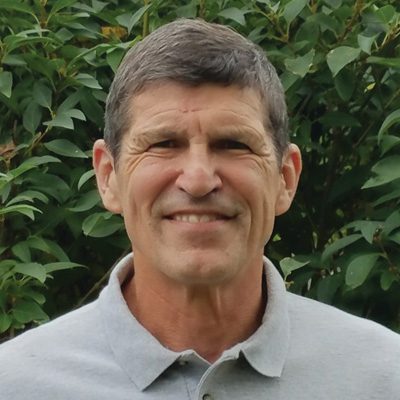 Cindy Lovato-Farmer ('93 JD), a specialist in employment law with two decades of experience in legal and leadership positions at national laboratories, has been named general counsel at Pacific Northwest National Laboratory.
Deb Haaland ('94 BA, '06 JD), the U.S. Secretary of the Interior, spoke at the 2021 United Nations Climate Change Conference in Glasgow, Scotland.
Tom Ducatte ('98 EDSPC) is a sportswriter for North Country Living Magazine, a quarterly publication located in the Adirondacks region of upstate New York. 
Bryan Biedscheid ('90 BA, '96 JD) is chief judge of the First Judicial District, which encompasses Santa Fe, Los Alamos and Rio Arriba counties.
Carol C. Sánchez ('90 BFA), Orlando Leyba ('82 BFA), and Leigh Anne Langwell ('88 BFA, '98 MFA) are included in a new exhibition at South Broadway Cultural Center showcasing the work of six artists reflecting on their experiences of the pandemic.
William V. McPherson ('90 BA), Henderson, Texas, who retired from the Houston Police Department in 2020, is Kilgore College's police chief and director of public safety.
Julie Coonrod ('91 MS), dean of Graduate Studies at UNM and professor of Civil, Environmental, and Construction Engineering, has been named by The American Council on Education as a Fellow for the 2022-2023 academic year.
Garrett Young ('92 BUS) was promoted in December 2022 to partner and general manager at Microsoft corporate headquarters in Redmond, Wash.
LeManuel Lee Bitsoi ('93 AALA, '95 BS), Cambridge, Mass., is vice president for Diversity, Equity, and Inclusion at Brandeis University. 
Matthew T. Casados ('94 BSED), Santa Cruz,N.M., is the Rio Arriba County deputy manager.
Rhonda BeLue ('94 BS) joined The University of Texas at San Antonio as a Lutcher Brown Endowed Distinguished Professor in the Department of Public Health.
Savannah C. Partridge ('94 BSEE), Seattle, Wash., was chosen as the 2022 Honorary Fellow by the Society of Breast Imaging in recognition of her scientific contributions for advancing breast imaging techniques.
Elizabeth A. Garcia ('95 BA) has assumed the duties of chief clerk of the New Mexico Supreme Court.
Tieraona Low Dog ('96 MD), Austin, Texas, has been elected to the American Botanical Council's Board of Trustees.
Maria E. Sanchez-Tucker ('96 BA), Santa Fe, N.M., has been named community services director for the City of Santa Fe's Community Health and Safety Department.
Benjamin A. Baker ('97 BA) has been appointed interim director of the New Mexico Law Enforcement Academy, and serves as the deputy cabinet secretary for statewide law enforcement support at the Department of Public Safety.
Olivia Benally ('97 BSEE) Window Rock, Ariz., is the new chief executive officer of the Navajo Times Publishing Company Inc. and publisher of the Navajo Times newspaper.
She is the first Diné woman to serve as leader of the Navajo Times.
Rachel Hess ('97 MD), physician and scientist, was named associate vice president for research at University of Utah Health.
Maria De Varenne ('98 BA), Nashville, Tenn., has been named senior partner at FINN Partners, a leading global public relations agency. Varenne, a veteran news executive and former Tennessean editor, will be responsible for overseeing earned media strategy and content across print and digital channels for the company's diverse clients throughout the Southeast.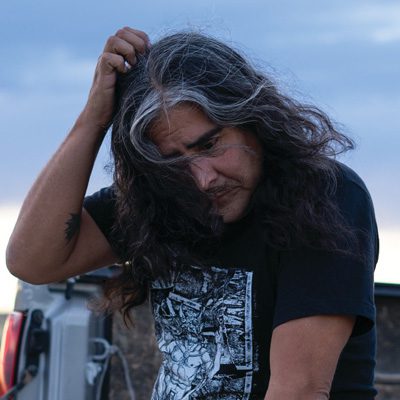 Raven Chacon ('01 BA), Albuquerque, N.M., won the 2022 Pulitzer Prize in Music for his piece Voiceless Mass for the pipe organ. Chacon is the first Indigenous composer and first from New Mexico to win the prize.
Cynthia Chavez Lamar ('01 PhD), Alexandria, Va., has been named director of the Smithsonian Institution's National Museum of the American Indian.
Lauren Keefe ('01 JD) is the new city attorney for the City of Albuquerque.
Donna Mowrer ('01 JD), is the new chief judge of the Ninth Judicial District, which includes Curry and Roosevelt Counties.
Camille Pedrick ('01 BA, '05 JD), Albuquerque, is the new executive director of The New Mexico Board of Bar Examiners.
Benjamin Petre ('01 BA) Denver, Colo., joined the international law firm Dorsey & Whitney LLP as a partner in its Denver office.
Dylan Miner ('03 MA, '07 PhD), a founding professor in the Residential College in the Arts and Humanities at Michigan State University, has been appointed dean of the College.
John W. Blair ('04 JD), Santa Fe, N.M., is the new manager of the City of Santa Fe.
Ganesh Balakrishnan ('06 PhD), Albuquerque, was appointed director of The New Mexico Established Program to Stimulate Competitive Research, which works toward building the state's capacity to conduct scientific research.
Kathy Dong ('06 PHARMD, '06 MBA) joined the early-stage biotechnology firm Neuron23's board of directors.
Eric J. García ('06 BFA) Roswell, N.M., presented his exhibit "Space Invader" at the Roswell Museum. The Roswell artist-in-residence's work shines a light on the dark past of the Americas, and the reality of an authentic "alien" invasion of frightening proportions when Indigenous people clashed with "aliens" from the European continent.
Luis Brown ('07 BBA, '09 MBA) has been hired as the information technology director by the Village of Los Lunas.
Leah Chelist ('07 BUS) is the new Executive Vice President for People at Denver-based NexCore Group, a national health care real estate developer.
Marcos Gonzales ('07 MBA) was recently promoted to director of the Bernalillo County Economic Development Department.
Shammara Henderson ('07 JD), Albuquerque, a New Mexico Court of Appeals judge, was honored with the Albuquerque Section of the National Council of Negro Women's Dr. Mary McLeod Bethune Legacy Award. The award acknowledges work with the National Council of Negro Women and the Black community in New Mexico.
Jason R. Patton ('07 BSNE), Gales Ferry, Conn., a U.S. Navy commander, is executive officer of the NAVSEA Warfare Center's Naval Undersea Warfare Center Division Newport in Rhode Island.
Rebecca Chavez ('08 BA), an MD, completed the surgical critical care fellowship program at Westchester Medical Center in Valhalla, N.Y., a hospital affiliated with New York Medical College School of Medicine.
Shanna M. Combs ('08 MD), Fort Worth, Texas, a practicing physician with the Cook Children's Physician Network, has been named president of the Tarrant County Medical Society.
Emma Nolan ('08 MWR) is the new principal managing broker for Coldwell Banker Bain's Edmonds/Lynnwood office located in Seattle, Wash.
Myrriah Tomar ('08 BS) received the 2022 Women in Technology Award from the New Mexico Technology Council. Tomar is the executive director of New Mexico Tech's Office of Innovation Commercialization and serves as a member of President Stephen G. Wells' senior staff and cabinet.
Melanie Barnes ('09 PhD) was named state director for the Bureau of Land Management, and will oversee 800 employees, 13.5 million acres of public lands and 42 million acres of federal minerals.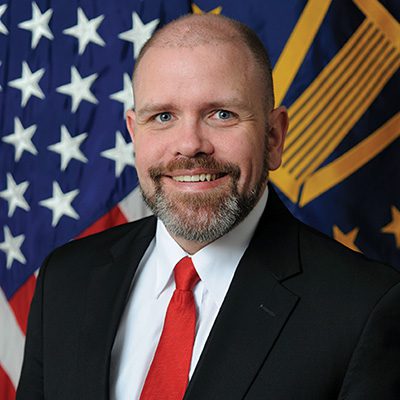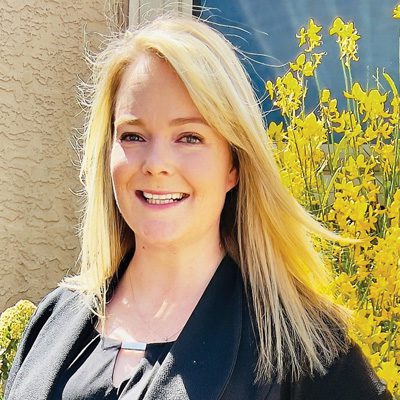 Tim Hoyt ('10 PHD) serves as the deputy director for Force Resiliency in the Office of the Under Secretary of Defense for Personnel & Readiness. He oversees military-wide policy and programs related to suicide prevention, sexual assault prevention and reducing illicit drug use.
Ashleigh E. Olguin ('15 BA), Albuquerque, was promoted director of contract administration at Friday Health Plans.
Ruben Olguin ('10 BA, '15 MFA) focuses on acoustics and incorporates sound frequencies in his series "Anthropogenic frequency," part of the Arrivals 2022 exhibition at form & concept gallery in Santa Fe. Olguin's series consists of vessels 3D-printed in plant-based plastic filaments infused with wood, which hold specific frequencies isolated to the optimal sound to stimulate the growth of specific plants, such as basil, corn, tomato and mung bean.
Yagazie Emezi ('11 BA), Lagos, Nigeria, an artist and independent photojournalist, has had work published by Al-Jazeera, The New York Times, Vogue, Newsweek, The Guardian and The Washington Post. Emezi was awarded the 2018 inaugural Creative Bursary Award from Getty Images, 2018 U.S Consulate Grant from The United States Consulate General Lagos, Nigeria, and 2017 Distinguished Alumnus Award from The University of New Mexico African Studies Department. Three years ago, she made history by becoming the first black African woman to photograph for National Geographic Magazine.
Ernest I. Herrera ('12 JD), San Antonio, Texas, was named by the Mexican American Legal Defense and Educational Fund as its Western Regional Counsel.
Eric J. Stephen ('12 MA), Tulsa, Okla., is an education and development specialist at Manhattan Construction Company, a national construction services firm.
Alex M. Greenberg ('14 BA, '17 MBA), Albuquerque, is director of the New Mexico Economic Development Department's Office of Science and Technology.
Jessica Leigh Streeter ('14 JD), Las Cruces, N.M., has been appointed to the Third Judicial District Court.
Fabianna Tabeling ('14 MACCT, '19 MBA) has been named interim director of Popejoy Hall at UNM.
Matthew L. Bernabe ('15 BBA), Albuquerque, owner of Urban Hot Dog Company, was featured on the Cooking Channel's show "Food Paradise."
Eric G. Griego ('17 MA, '21 PhD), Albuquerque, will serve as the City of Albuquerque's director of outreach and advocacy, which seeks to engage the community in the policy-making process.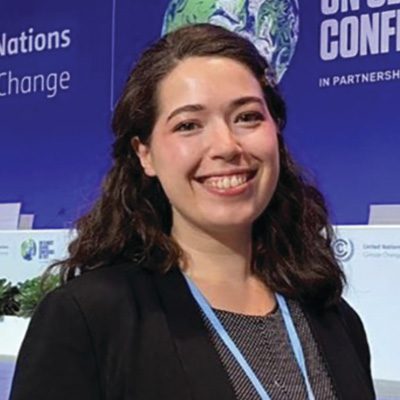 Alexandra Iturralde ('20 BA) is a first-year graduate student at Duke University's Nicklas School of the Environment.
Layla S. Archuletta ('20 MPA), Santa Fe, N.M., former staffer for U.S. Sen. Martin Heinrich, is the City of Santa Fe's deputy city manager.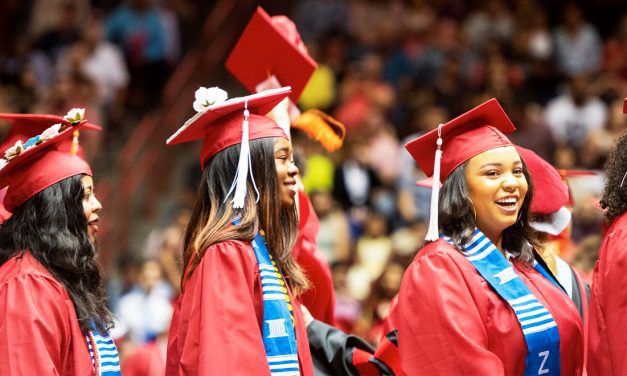 News, notes and updates from UNM Alumni...
Fall 2022 Mirage Magazine Features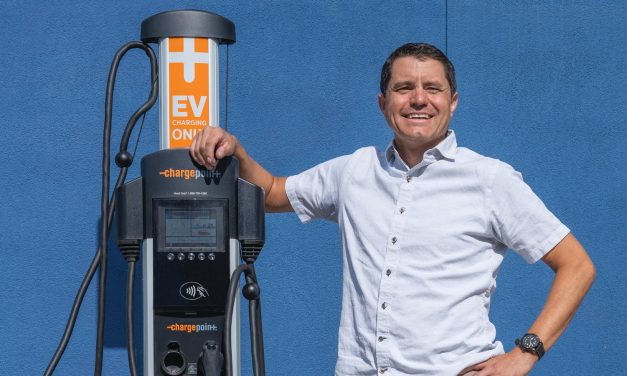 UNM grad helps spark electric vehicle revolution…
Read More