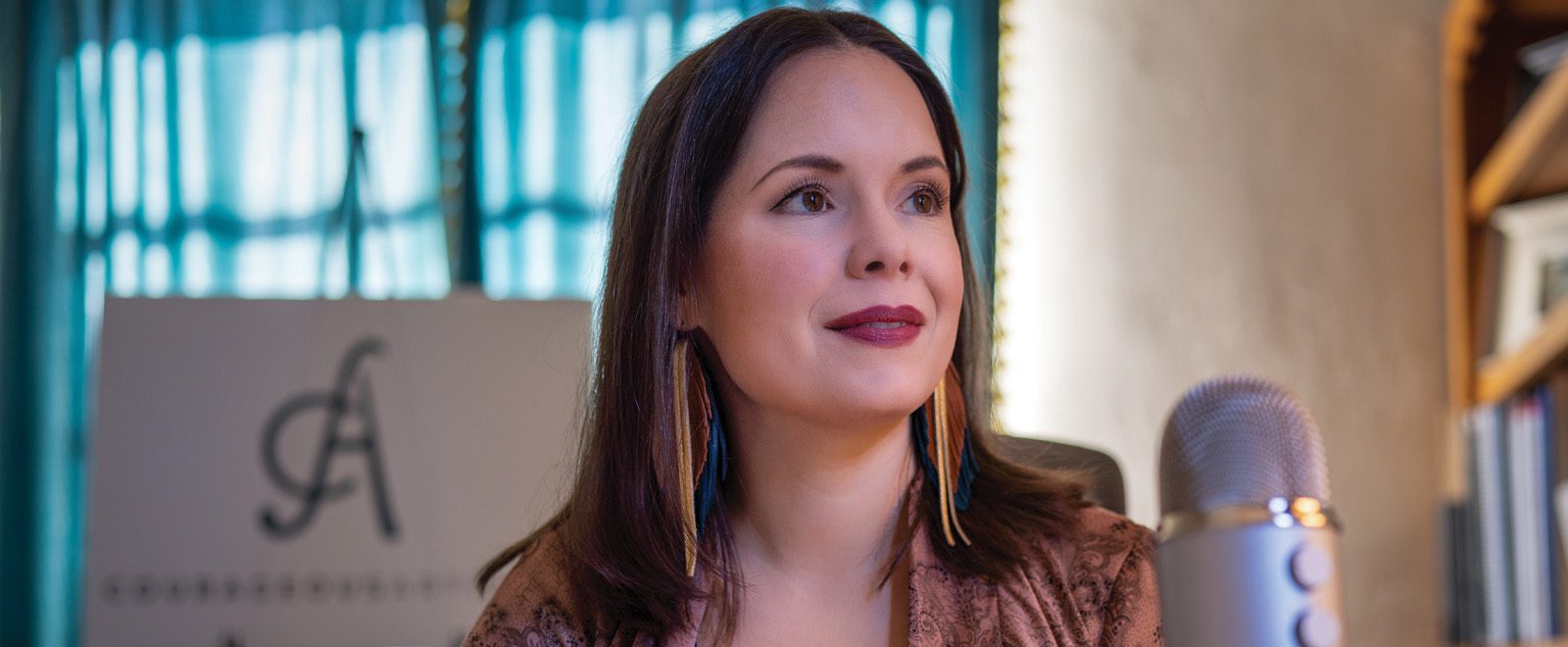 Opera singer pivots to performance coaching
By Amanda Gardner
Performing on some of the biggest stages in Europe and the United States, soprano Ingela Onstad has felt the highs and lows of being a performer.
The highs: Singing at the Santa Fe Opera and Dresden's Staatsoperett and mastering a piece for Mahler's Fourth Symphony in just one night so she could fill in for a sick cast member. The lows: Shaking hands, knees and voice and forgotten lyrics.
Now Onstad ('14 MM, '17 MA) takes her training and experience to a new venue, an Albuquerque-based coaching business called Courageous Artistry, which helps others overcome stage fright, build confidence and achieve career goals.
When Onstad first hung out her shingle (a largely virtual shingle thanks to the pandemic), she catered primarily to other singers and performers, but has now expanded her clientele to include instrumentalists and even professional football referees.
"I can help all humans with these skills. It's pertinent to people's lives," says Onstad, who holds master's degrees in both voice performance and mental health counseling from UNM and counts some 15 to 25 coaching clients, most of them in North America (including Canada) and Europe.
Most of the issues come down to the basic human emotion of fear.
"Fear is deeply woven into our biology," Onstad explains. "Fear of judgment, fear of criticism."
Coaching usually starts with cognitive work on how the brain works, the biological fundamentals of fear. "Our natural factory setting is a lot of negative thoughts," she says. "We assess whether that is helpful or harmful."
Once her clients understand this basis of fear she then helps them outline their goals, and then moves forward using various cognitive and emotional tools.
Nikki Kelder, an actress and singer in New York City, came to Onstad in November 2020 for help dealing with "extreme anxiety" in auditions and self-sabotaging. Through visualization, breathing techniques, goal setting, books, worksheets, podcasts and more, Kelder has learned to identify how she undercuts herself so she can show up better in auditions. "I began to feel more hopeful and positive about the audition process," she says.
Onstad herself has been auditioning since she was a preteen in Santa Fe. Because few young people were studying voice in Santa Fe at the time, she stood out, something which helped build her confidence from the beginning. "I was a big fish," she remembers. "I was one of the best ones around."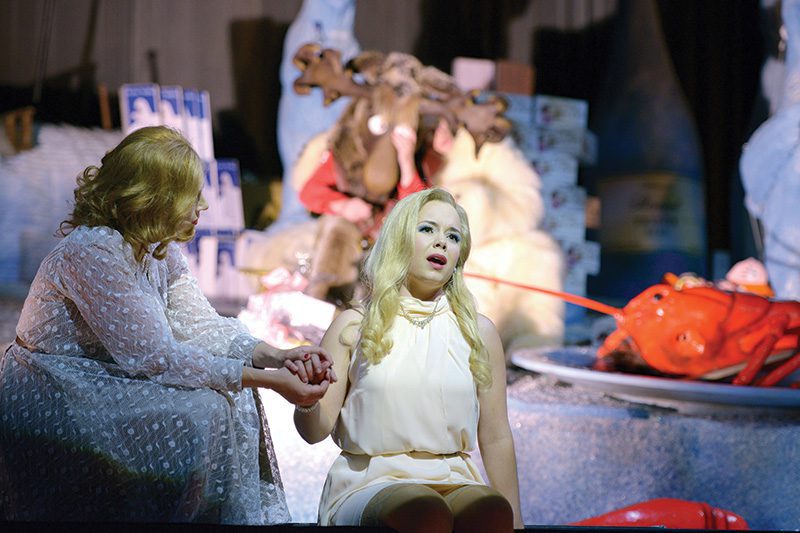 She continued to perform in junior high and high school, started singing professionally when she was 18 and then moved on to ever bigger ponds. She was accepted into the renowned voice program at McGill University in Montreal where she was among many fellow students who went on to build international reputations. She recalls her "jaw hitting the floor" when she listened to master's and doctoral students sing during weekly studio sessions.
From there, Onstad moved to even bigger stages, this time in Germany. Had she stayed in the U.S., she likely would have had to operate as a freelancer (much like Kelder). In Europe, vocal artists are hired by certain opera houses, with contracts lasting a number of years. Over the span of about a decade, Onstad worked at opera houses in three different cities.
In Europe, she performed opera at Dresden's Staatsoperette, Oldenburgisches Staatstheater and Landestheater Schleswig-Holstein. In the U.S., she has sung at the Santa Fe Opera and has had concert performances with the Santa Fe Symphony, New Mexico Philharmonic, Chatter, Bad Reichenhaller Philharmonie, Chicago Arts Orchestra and many others.
Because she is a lyric soprano, Onstad often sang (and still sometimes sings) the lighter roles in operas. Think more Mozart and Puccini, less Wagner. She has played Musetta in one of her favorite operas, Puccini's La Boheme, a character who, ironically enough given Onstad's future career, touts her own virtues in Act II.
"There are different weights of voices. It has to do with the thickness of the vocal cords and certain body types are better for certain things," she explains. "I'm petite, and smaller frames generally house smaller instruments and sing lighter roles." (As a point of contrast, Onstad is married to Michael Hix whose very tall frame houses a very big baritone. He is currently interim chair of the UNM Department of Music.)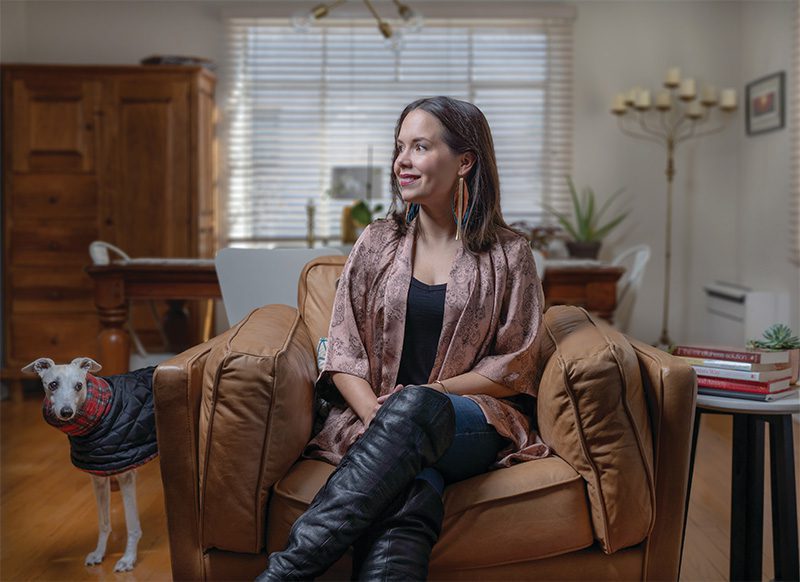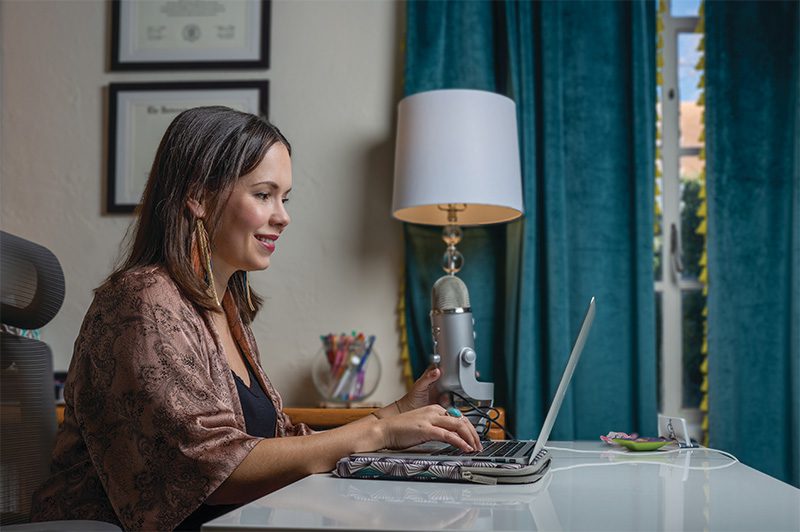 Onstad returned home to New Mexico in 2012, earned her first master's, in voice performance, in 2014 and her second, in counseling, in 2017. She then worked at a local counseling agency and as a voice coach while continuing to perform locally. As she grew in her multiple professional roles, she began to see "a real need for specialized psychological help for performing artists," she says. "Athletes have it in the form of sports psychologists. I think of myself as a type of athlete.
Onstad's own performance issues had less to do with classic stage fright than with holding herself back for fear of not being good enough or ready enough, which itself often stems from perfectionism. "A lot of times it's not necessarily the classic stage fright," she says. "Oftentimes I see a colleague have a certain type of confidence in rehearsal. They shrink when it comes to the performance."
She saw it all around her. When people realized she was in the mental health field, she started getting late-night calls and texts from panicked colleagues and friends: I am so anxious. I have a performance tomorrow. Can you give me tips?
This reaching out required its own well of courage. "It's really taboo to talk about anxiety in the community. We don't speak about it openly because the competition is so high and there's stigma around any type of mental health issue. Even admitting to a fellow colleague that having a lot of anxiety creates more anxiety," she says. "You're already at maximum vulnerability." 
That makes Courageous Artistry particularly valuable as a private space where the people behind the public personas can go ahead and be afraid, then work through it.
Onstad says she chose coaching rather than therapy because coaching allowed her to have clients all over the world. If she had offered therapy, she would have been limited to New Mexico clients unless she acquired multiple licenses.
Certainly, Onstad's therapy background informs her practice but coaching, including her style of coaching, is very present and future-oriented, whereas therapy is heavily based in a past perspective.
Coaching, she notes, is not "Why do I feel the way I feel?" but more "How can I progress towards my goals?" 
One of Kelder's favorite exercises, one that has led to "lasting and significant change," involved visualizing her life as a working actor: What would her day look like? What tasks would she accomplish? What job would she have?
Onstad launched Courageous Artistry just as the shadow of COVID-19 darkened the world. "I thought this is either terrible or wonderful timing," she laughs. Onstad made sure it was wonderful, offering free webinars to help artists cope with the stress of diminished work opportunities and canceled performances.  She now sees clients in person and on Zoom.
Meanwhile Onstad was experiencing her own learning curve as an entrepreneur and, taking her own advice, hired a business coach to lead her through this new world. 
In addition to the free webinars, she drums up business through presentations at colleges and organizations, including Tulane University, UNM and Youth Opera of El Paso. She also gets referrals from voice coaches (that's how Kelder found her), physical therapists and speech language pathologists, including, recently, a team at Duke University.
Onstad's extensive career as a performer prepared her well for this new role. "I'm used to being in the public eye and presenting myself," she says. "I'm used to poor odds, knowing the chance you take auditioning. You have to be brave. You have to be courageous and resilient. You have to learn." 
Fall 2022 Mirage Magazine Features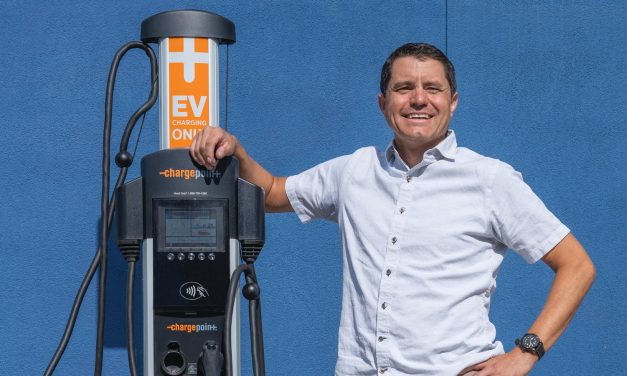 UNM grad helps spark electric vehicle revolution…
Read More