Shammara Henderson
Born and raised in Albuquerque, Henderson graduated from Valley High School and received a bachelor's degree in political science and philosophy from American University in Washington, D.C. She received her J.D. from the University of New Mexico School of Law.
After graduating from law school, Henderson clerked for New Mexico Supreme Court Justice Charles W. Daniels ('69 JD) before beginning joining the Second Judicial District Attorney's Office in Albuquerque, where she prosecuted DWI/DUI and domestic violence cases.
Henderson then served as the Associate General Counsel for the Office of Governor, advising on legal matters ranging from pardons and paroles to criminal legislation, environmental legislation and higher education.
In 2011, Henderson joined the United States Attorney's Office for the District of New Mexico, where she focused on long-term drug investigation cases and large drug trafficking organizations, as well as criminal civil rights cases. Alongside her duties as a prosecutor, she successfully promoted fairer enforcement of the laws to alleviate disparate impacts of the criminal justice system, especially racial impacts, and ensure more just punishments for low-level, nonviolent convictions.
In 2017, Henderson co-founded her own law firm, Henderson & Grohman, PC. In 2018 she joined Freedman, Boyd, Hollander, Goldberg, Urias, & Ward, PA.
In early 2020, Henderson became the first African-American to sit on the New Mexico Court of Appeals. She was appointed by Gov. Michelle Lujan Grisham ('82 BUS, '87 JD) and won a retention election later in the year.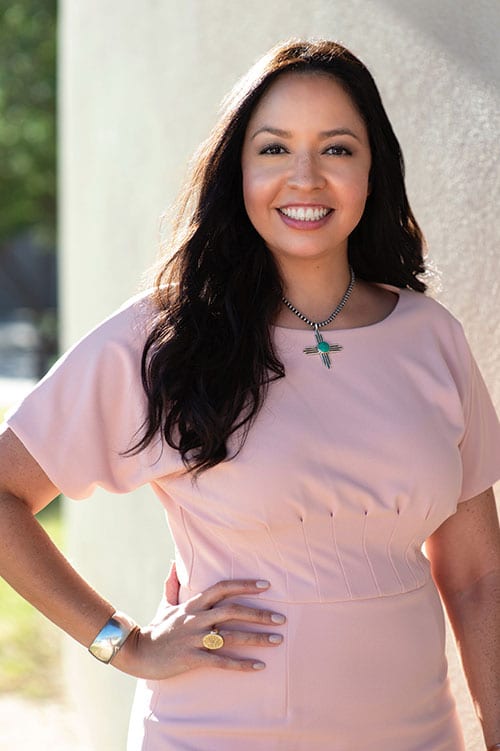 Trajuan Briggs
Briggs graduated from Birmingham High School in Lake Balboa Calif., nationally ranked as a tailback/slotback and running back, despite sitting out most of his senior year with an ankle injury. He enrolled at the University of California, Berkeley, redshirted his freshman year and played for the California Golden Bears of the Pac-12 as a true freshman before transferring to UNM and making the switch from running back to linebacker.
In six games as a junior in a Lobo uniform, Briggs had three tackles (one solo, two assisted) and played on both special teams and defense.
After earning his B.A. in university studies and communications, Briggs served as a graduate assistant on the Lobos football team from 2016 to 2017 while working on his master's degree. Briggs received his M.S. in Sport Administration in 2017. While at UNM Briggs was chief of staff of the Graduate and Professional Student Association, director of the Lobo Leadership Academy, and a senior academic advisor for the College of Arts and Sciences.
After leaving UNM, Briggs worked as research and development coordinator with Prime U in Dallas, Texas. Briggs launched research projects and developed baseline assessments and impact measure reports to provide analytics on the development of programming. He also worked as a consultant for athletic departments and provided recommendations based on research.
In 2020, he joined the University of New Orleans Athletic Compliance Department as eligibility and academic specialist.