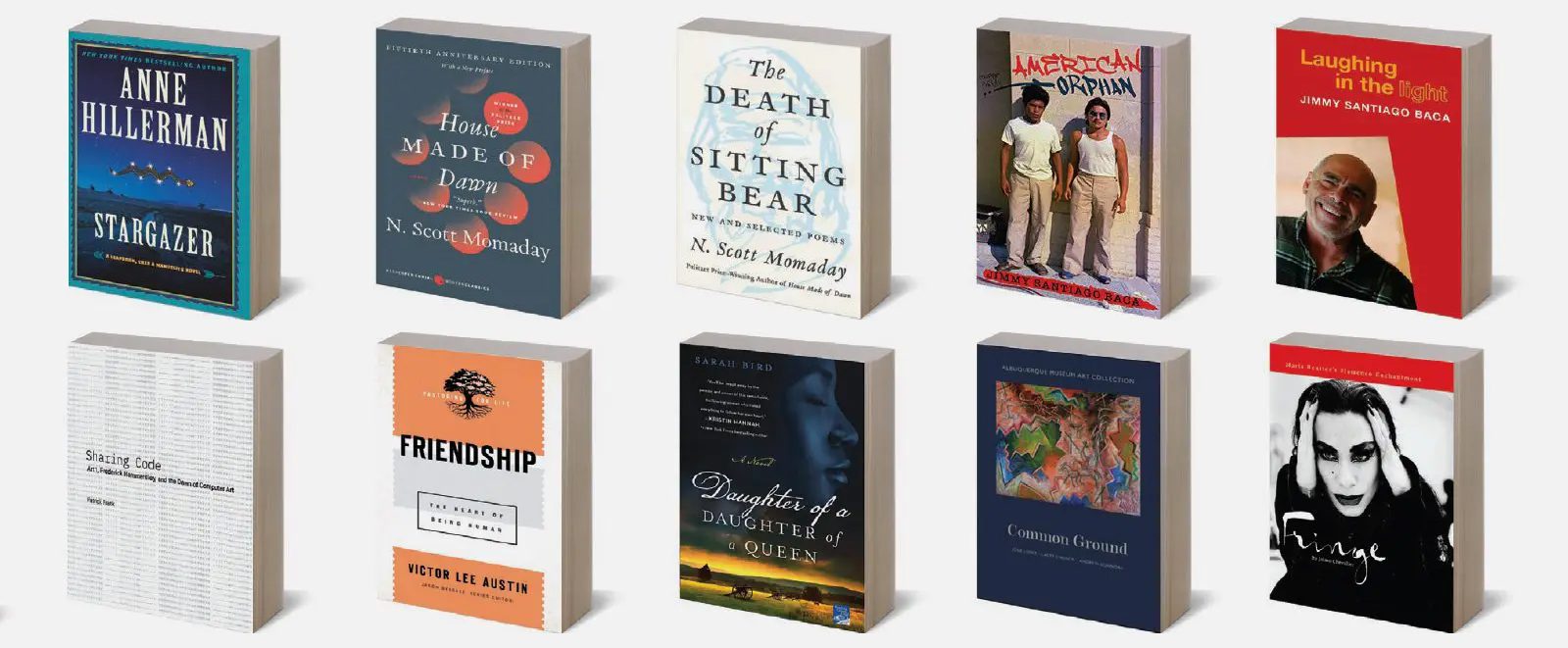 Shelf Life – Books by UNM Alumni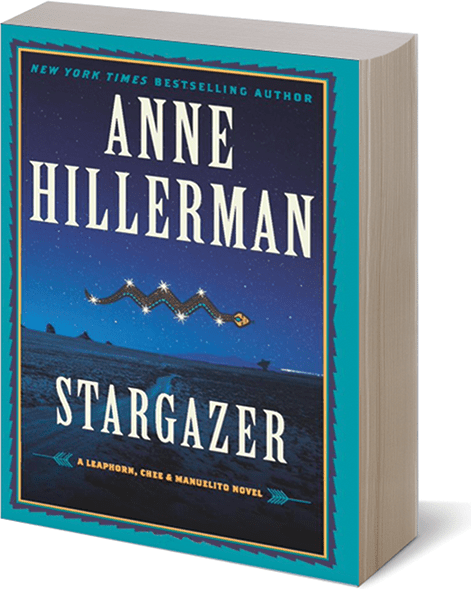 Stargazer (HarperCollins, 2020), the most recent installment in the Tony Hillerman mystery series, takes us afield from the core of the Navajo reservation, where these engaging stories have been set for 50 years. The action takes place mostly on the Alamo Navajo Reservation, a satellite community west of Socorro. Author Anne Hillerman ('72 BA), who picked up the storied Leaphorn/Chee series after the death of her father, focuses once again on Chee's wife, Navajo Nation police officer Bernadette Manuelito. Manuelito is drawn into a Socorro police investigation of a man shot to death in his Jaguar near the reservation boundary because the main suspect is an old college roommate of hers. Readers of the series expect accurate and engaging description of reservation and New Mexico landmarks and tutorials on Navajo history and culture. Hillerman does not disappoint. Stargazer takes us inside the Very Large Array and the field of radioastronomy as well as ancient Navajo astronomy. Side plots touch on the very current topic of missing and endangered indigenous women and the challenges women face juggling marriage, career and caring for elderly parents.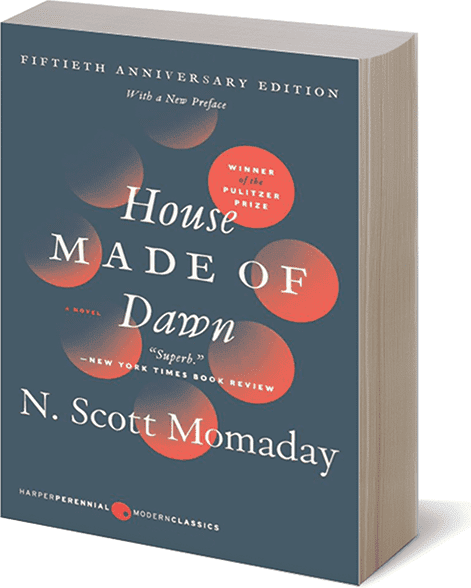 N. Scott Momaday ('58 BA), one of UNM's most celebrated and important alumni authors, has won a Pulitzer Prize for his novel A House Made of Dawn as well as numerous literary awards. A member of the Kiowa tribe, he is best known for his poetry and his poetic novels set in Indian Country. Earth Keeper (HarperCollins 2020) is a slim volume of single-page personal essays, none more than a couple of hundred words long, that tell the story of Momaday's connection to the land. In an introduction he calls the volume "a kind of spiritual autobiography" and it can be read — slowly, if you can — like a book of psalms to the Earth. Have a few dozen words ever so perfectly captured the prelude to autumn? "Dusk descends on the late afternoon. A flaming sunset has given way to a darkening old silver sky, and the edges of the landscape soften and barely glow. It is the end of summer, and there is a shiver on the leaves and grasses in the waning light. In the dim distance a coyote moves like the slow shadow of a soaring hawk in the long plain. The earth is at rest."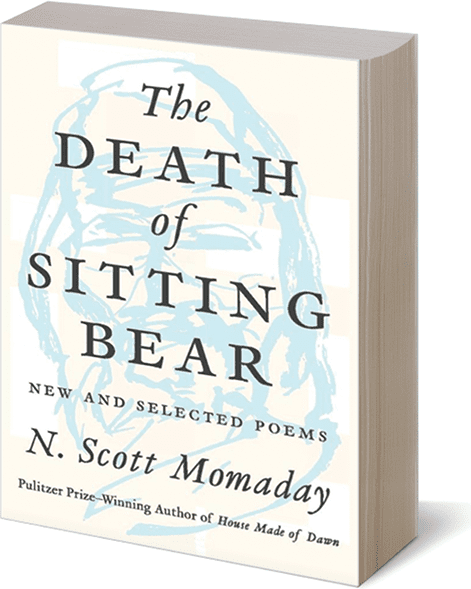 Momaday has also released a volume of new and selected previously published poems, The Death of Sitting Bear (HarperCollins 2020). Joy Harjo ('76 BA), the nation's poet laureate, describes Momaday as a master poet. His mastery is evident from the title poem, told in the voice of Kiowa warrior Sitting Bear, to Poem, After Lunch, a meditation on a simple meal shared outside: Cheeses, fruit, exotic tea/A simple repast, garden side,/Under a yellow umbrella./ Bright sampler of the afternoon./ Not only that. I tasted of/ That entity that was the two/ Of us, that composition/ Of conjoined being/ In the clarity of autumn."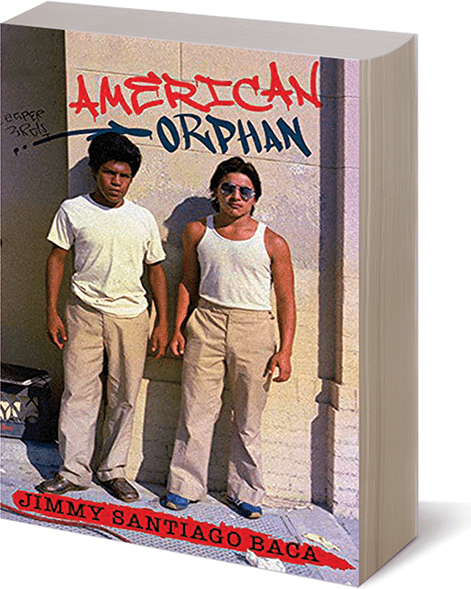 American Orphan (Arte Publico Press 2021) isn't an autobiography, but the story of Orlando Lucero, imprisoned at an early age, in love with words and trying to find his way to a life of letters, mirrors the life of author Jimmie Santiago Baca ('88 BA, '03 HOND). Baca, a poet, essayist and novelist and also a runaway and ex-con, chronicles young Lucero's attempts to live in the free world after a lifetime of institutions — from an orphanage to youth detention. Relocating from Albuquerque to South Carolina to live with his prison pen pal, a woman with her own demons, Lucero marvels at simple acts like fishing or carrying groceries home from the store. But none of it is easy. "I have no training in this kind of stuff, the stuff called free-living," Lucero thinks. "Getting up, working, talking to people, doing what people do"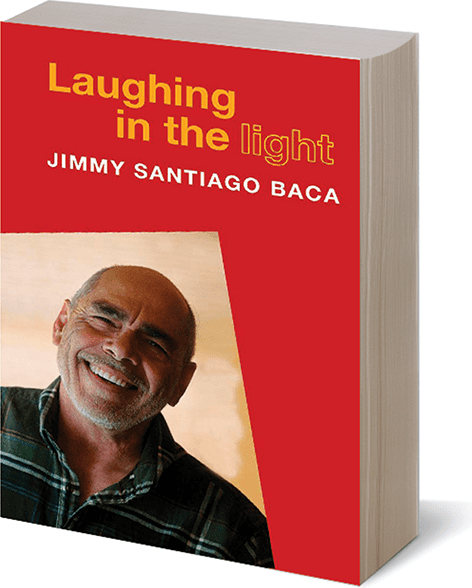 Baca has had a prolific pandemic, also releasing Laughing in the Light (Museum of New Mexico Press, 2020). A follow-up to Working in the Dark: Reflections of a Poet of the Barrio, published in 1994, Laughing in the Light contains 30 essays that reflect with laid-bare honesty on the passage of time, "I had a death wish for the longest time, and it stemmed from my fear of living without drugs, living without being high to guard against being vulnerable and open and embracing the world." As he puts it in the essay Caught Up!, which bemoans the nation's 45th president and the ideological battle lines we have drawn, Baca has developed "an addiction to joy. Laughing in the light has been my choice of drugs."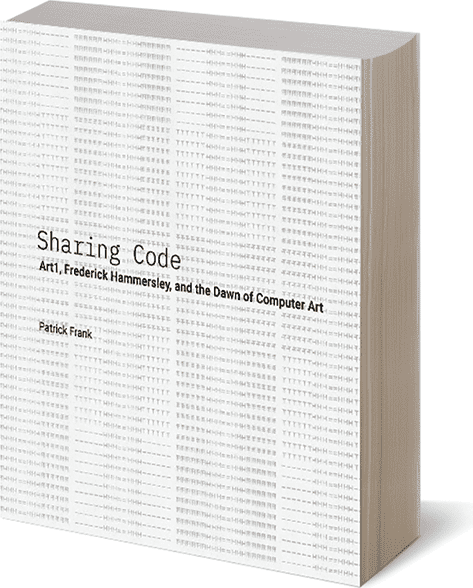 Joseph Traugott ('94 PhD) writes the forward to Sharing Code: Art1, Frederick Hammersley, and the Dawn of Computer Art (Museum of New Mexico Press, 2020). It's a large-format book in black and white, the color palette of computer-generated printed patterns. As Traugott explains, Albuquerque is the birthplace of computer art, which grew out of the atomic research of the Manhattan Project. While Los Alamos produced the theoretical research behind nuclear weapons, Sandia National Laboratory developed delivery systems for the bombs and UNM launched a computer engineering program in support. At UNM, computer engineering met the Department of Art and the computer program Art1, which allowed artists to use computers to make art, was born. Sharing Code contains four dozen examples of early computer art by a dozen different artists, each managing to use the form with surprisingly different results.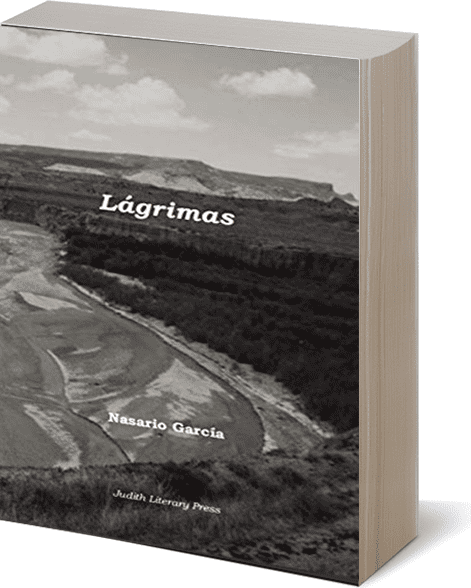 In Lágrimas: Poems of Joy and Sorrow (Judith Literary Press, 2020) Nasario Garcia's book of poems, the verse is first written in Spanish, followed by the same poem in English. Garcia ('62 BA, '63 MA), a folklorist and prolific author, has published many books that zigzag between Spanish and English, as well as two previous bilingual collections of poems. As he has many times before, Garcia brings the reader into village life in the Rio Puerco Valley where he was raised. The Woman is an example of Garcia's efficiency with language: "The power of a woman at home, with the door open. And the latch that opens and closes the spirit she shares day upon day with her husband and children, with honor and pleasure. With a strong woman there's no latch that will not open."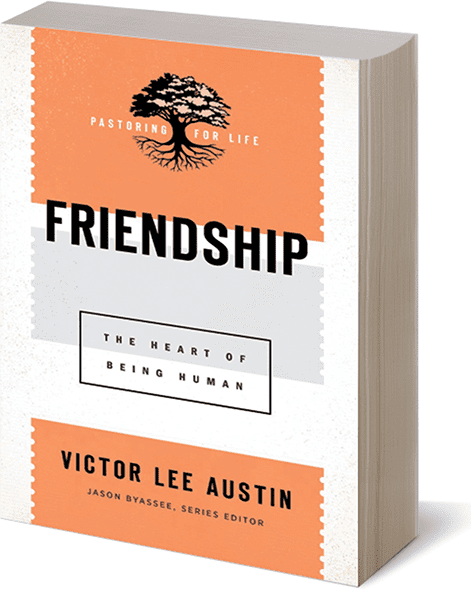 Friendship: The Heart of Being Human (Baker Academic, 2020) speaks to what author Victor Lee Austin ('82 MA) calls our heart's desire for intimacy and companionship. Austin is a pastor and he explores one of life's fundamental and often vexing components through a Christian perspective, arguing that friendship is the key to being human and that "there is a hole in our reality where friendship used to be." To explore the importance of friend connection, he goes back to Socrates, Cicero and Aristotle, and of course Scripture. And he explores aspects of friendship from marriage to moral friendships to friendships with God.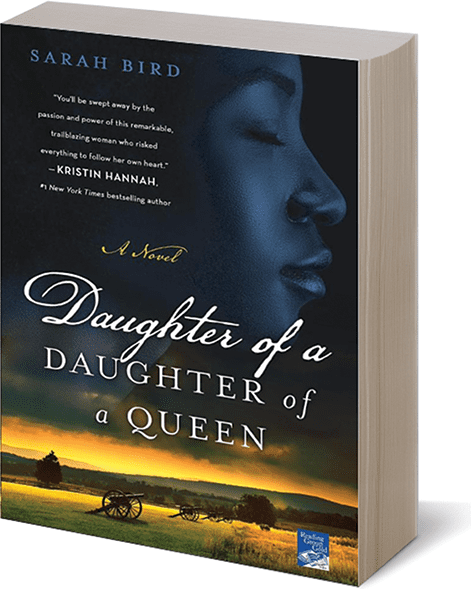 The true story of Cathy Williams, a slave in Mississippi who fought for the Union and enlisted in the U.S. Army's Buffalo Soldier brigade at the end of the Civil War, forms the foundation for Daughter of a Daughter of a Queen (St. Martin's Griffin, 2020), the 10th novel published by Sarah Bird ('73 BA). Historical record of Williams' incredible life is scant, and Bird takes liberties in her sweeping piece of historical fiction that spans from the Civil War through Reconstruction. While Williams was an infantrywoman (posing as a man) and based in New Mexico, Bird's character is a member of the cavalry and stationed in Texas. Not lost in the battle scenes and romantic plot turns is the bravery of Private Williams amid the Army's war against Native Americans as she fights for her personal freedom and reconnection to her family.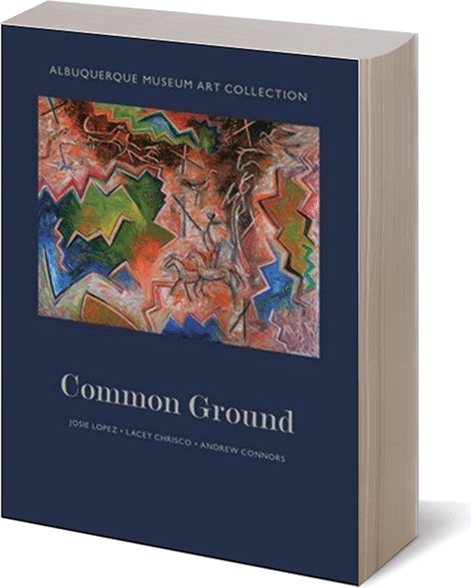 Lacey Chrisco ('20 BA), assistant curator at the Albuquerque Museum, teams with museum Director Andrew Connors and Curator of Art Josie Lopez to chronicle the museum's vast, diverse and impressive permanent art collection in Common Ground (Museum of New Mexico Press, 2020). If you've ever spent an afternoon in the Old Town museum and thought you'd pick up some postcards of what you saw for souvenirs, this big heavy book — with a large depiction of an artwork on nearly every page — will find a permanent place on your coffee table. In addition to exciting the eyes, Common Ground explores some important questions: Is any heritage in New Mexico completely pure of outside influence? What is the real New Mexico?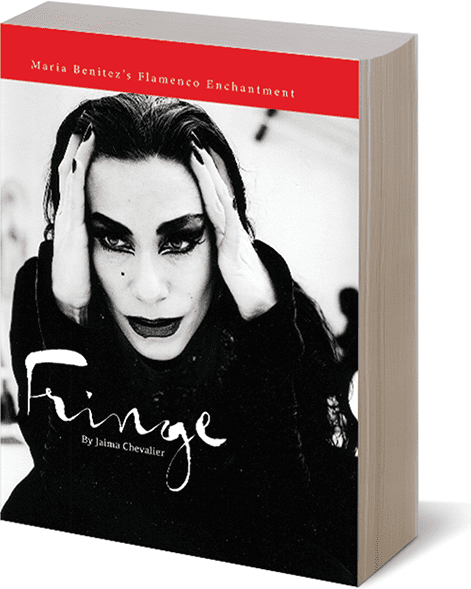 "During her long professional career," Jaima Chevalier ('80 BA) writes in Fringe (Atomic City Lights, 2019), a large-format biography of flamenco legend Maria Benitez, "Maria spoke through footfalls and body language and gestures as much as she did through words." The daughter of a mother of Chippewa, Algonquin, Oneida and Iroquois parentage and a Puerto Rican father, Benitez grew up in Taos and ventured to Spain to study flamenco dance, then returned to New Mexico where her legend grew as a teacher and performer. Fans of Benitez will appreciate nearly 100 pages of photos the dancer.
Attention Published Alumni Authors:
We would like to add your book to the alumni library in Hodgin Hall and consider it for a review in Shelf Life.
Please send an autographed copy to:
Shelf Life, UNM Alumni Relations
1 UNM, MSC01-1160, Albuquerque, NM 87131