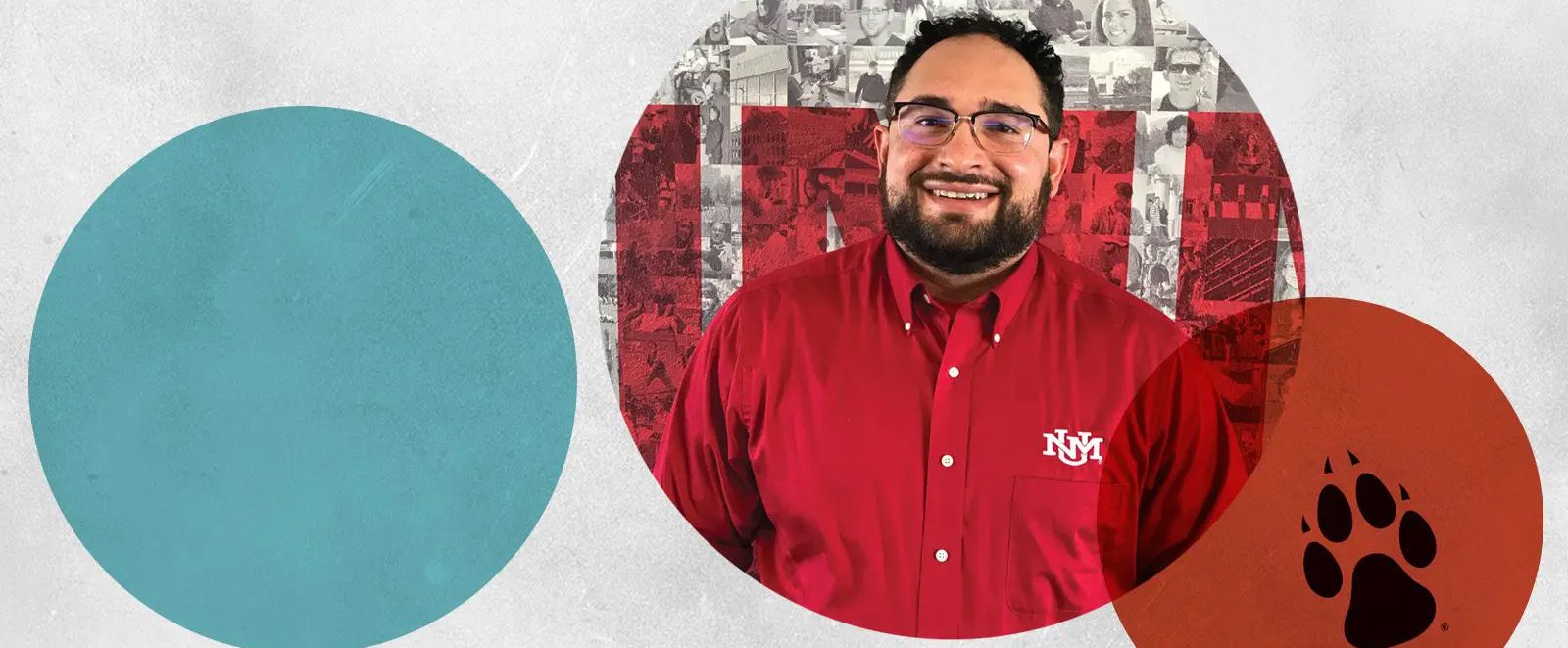 My Alumni Story: Jacy Watley
I was born and raised in Las Cruces and when I graduated from high school I realized I needed to leave to experience more things. The goal was to get out of town.
UNM was a great choice. It's so diverse. You meet so many people on campus from so many walks of life. I've met so many people who have broadened my world view.
I majored in art studio and I especially enjoyed my time in the printmaking studio. All through my time getting a degree at UNM I was also a student employee. I worked as a mentor/tutor for ENLACE, going to high schools to tutor students and promote higher education. And in the summers I worked for UNM's College Prep Programs hosting summer camps for high school students.
Art's not a lucrative career and I knew that going in. After I graduated I was able to use my experience in student jobs to get a position with UNM as an admissions advisor and then as a recruiter. And then I was out on the road, selling the school to high school students and transfer students at junior colleges.
For five years I drove all over New Mexico – Las Vegas, Tucumcari, Raton, Farmington, Chama, Clovis. And I went to Denver and Dallas. My selling points: We're D-1 in sports, Tier 1 in research, we've got a great price and a beautiful campus.
Now I work in the College Enrichment Program helping students succeed and making sure they're doing everything to maintain their scholarships.
Since 2006 when I enrolled as a freshman, I have been immersed in UNM. Two years ago, I made my ties to UNM even stronger and became a board member of the UNM Young Alumni Chapter – just another way to show my Lobo pride.
Go Lobos!
Jacy Watley
('13 BAFA)