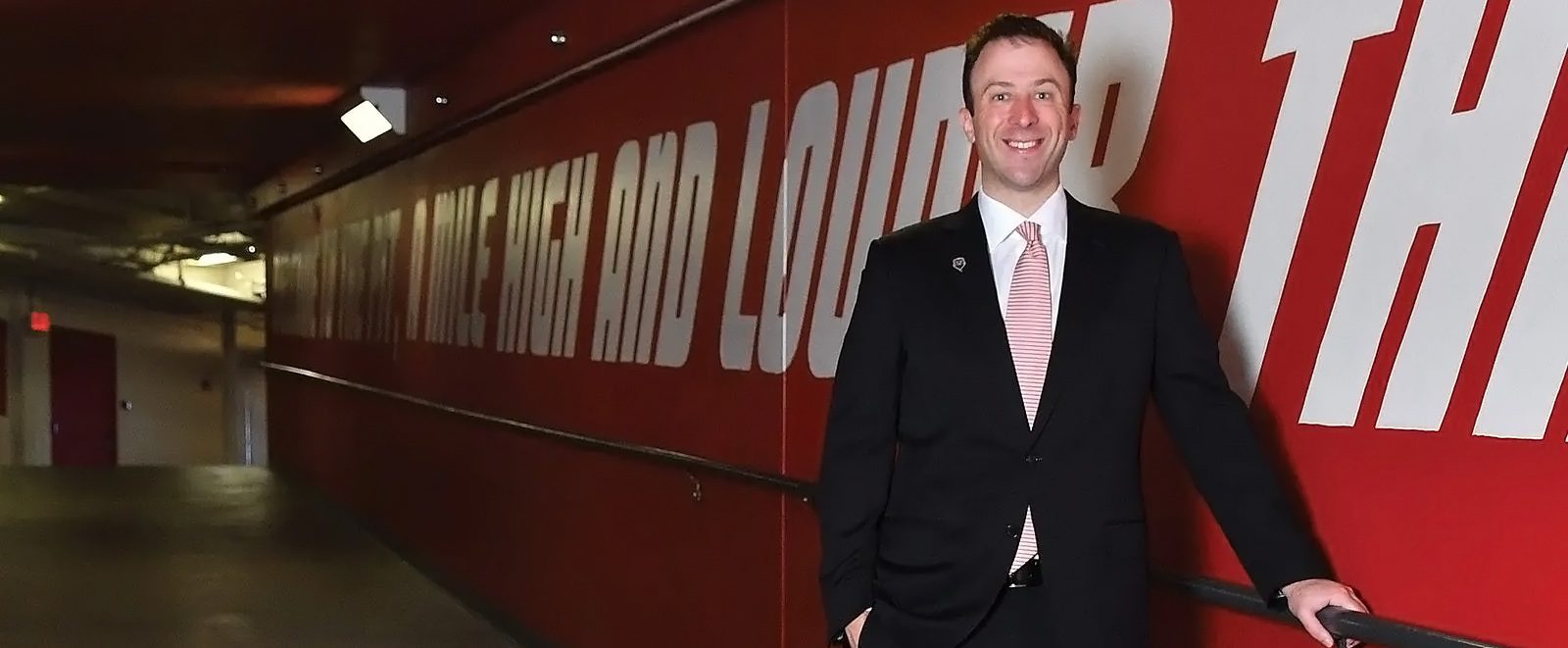 Goodbye MN, Hello NM: Richard Pitino Is Loving Loboland
By Glen Rosales
New Mexico's new men's head basketball coach is just about everything that recent coaches were not.   
Richard Pitino is stylish and snazzy, with a certain hip confidence. He rubs shoulders with national champs, like his dad, Rick Pitino, or mentor Billy Donovan.
 He would never ride a Harley-Davidson down the Pit ramp.
Pitino, 40, was out of a job at Minnesota for less than 24 hours before being offered and accepting the New Mexico job in March.
And now he's setting out to right the Lobo program, put the fannies back into the Pit seats and figure out a way to win a few NCAA Tournament games along the way.
When he was let go by Minnesota, Pitino had one goal for his next chapter: "I wanted to be at a place that I felt like their stature in the conference was one of the best basketball jobs in the conference," he said. "And I don't know why we can't be that. I think we've traditionally been that. I know that we've got a lot of work to do, but I truly believe that the West needs New Mexico to be great. So it checked every box for me. I wanted to be in a town where basketball was a big deal, and it certainly is to Albuquerque. I wanted to be in a place where the community and the athletic director were invested in our success, so there's more checks, all the boxes. We have a lot of work to do, but I feel like we can build it. We can build something special."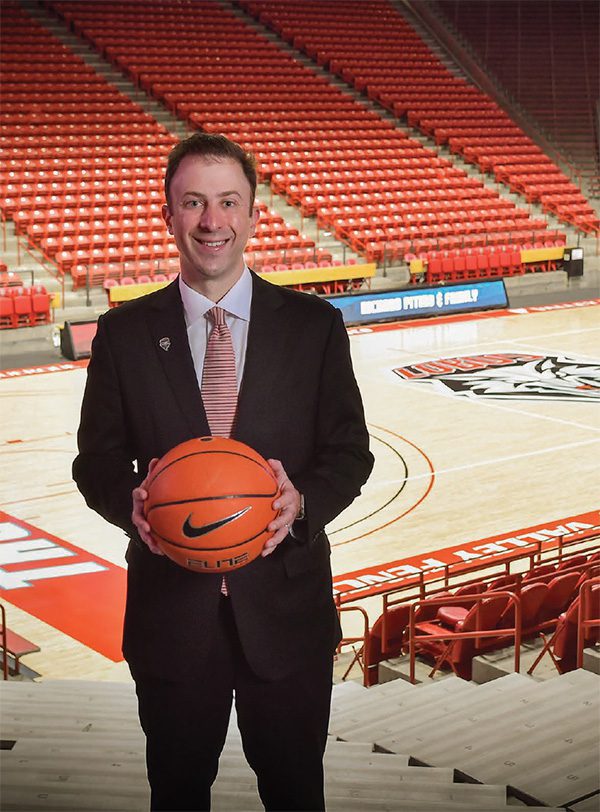 Pitino knows about special, having watched his father coach at Kentucky, where basketball comes right after breathing in terms of life lessons learned.
"Kentucky is very, very unique," he said. "The fan base, in a lot of ways, the Lobos fan base is similar. I mean, they're knowledgeable and they know who we are and they're going to come up and talk to you. They're going to tell you what they think. And certainly the Kentucky fan base is one of the best in all of sports. And so, you know, that that experience is unique, very, very unique, because you're in a small town."
"New Mexico is an equal rival to that intensity," Pitino said.
"I think the level of support throughout the community is real. That's why I took the New Mexico job. I didn't have to go through this year. I had the opportunity to sit down and still get paid by Minnesota, but I just felt like this was a special place. And the more that I've been here, the more I've realized that. I mean, they care very, very deeply about local basketball — and not just basketball. They care about the University. They care about the state. And every day when I meet people, I feel that. And that's why I made the right choice."
As for the team he wants to put on the it floor, Pitino said the players will play hard defensively.
"I think when you say that you want to play fast, everybody just thinks you're going to fly up the down the court. I mean, you want to be really, really hard to score on," he said. "And if we're hard to score on and we're a great rebounding team, that's going to give us opportunities to get off on the break. And that's where you got to play fast. Or it's creating skills to where you can get out on the break and play. And that's the key, so it starts with defense and defensive rebounding."
It also comes down to teaching, because that's what coaching is really all about, Pitino said.
"I think everybody looks at the money that you make and that you're on TV, but, quite frankly, all of us are teachers. We're getting these guys in the formative years of their lives. And, yes, we want to win and we understand that our job is to win," he said. "But we also want to forge these relationships with these guys so that they can become the best people, that they can become the best fathers, the best husbands. They've got to be role models in society. There's so many things that are out of your control as it pertains to coaching basketball, but investing in their lives, teaching them about things that you may have done good or bad in the past and learning from those experiences. Because we all remember college — that's the best time of your life. And they want to win, but we want them to win and we want them to grow and mature."