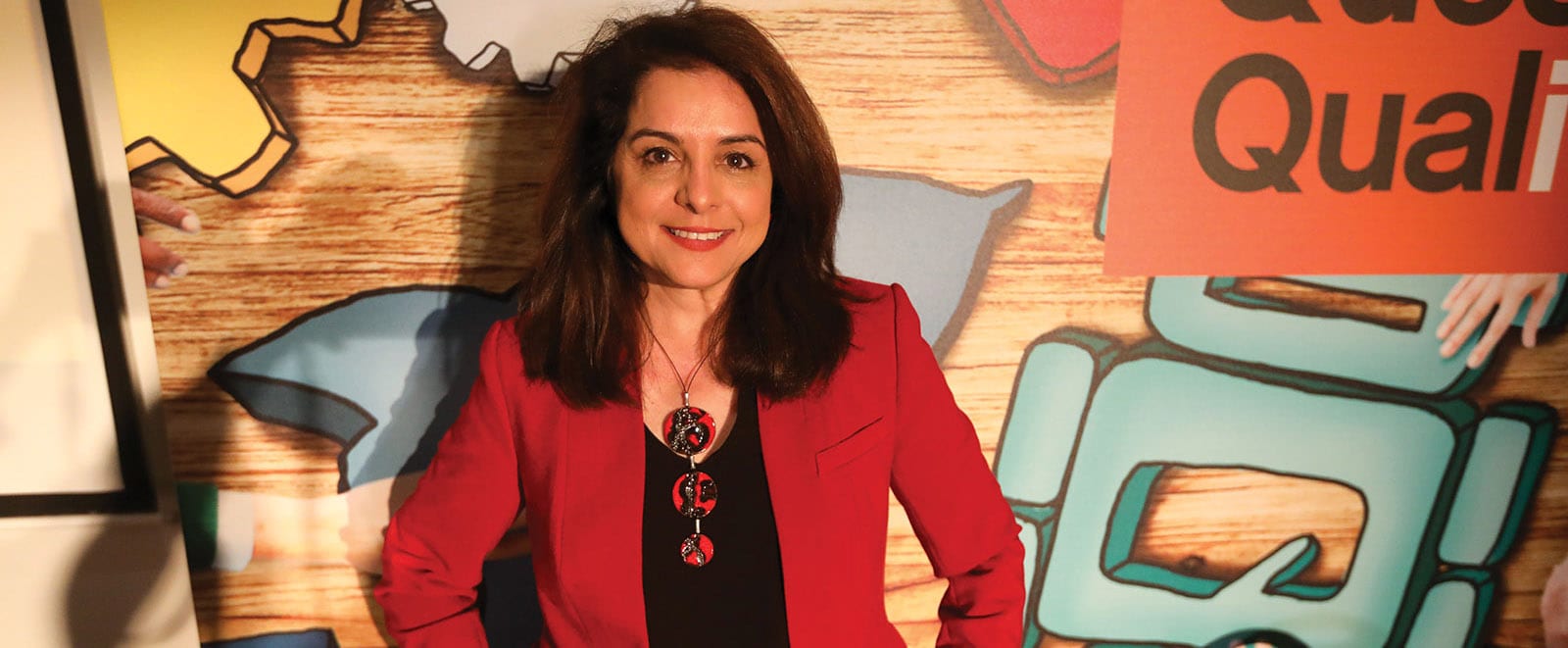 UNM alumna Davar Ardalan's company IVOW AI aims to put cultural literacy in artificial intelligence.
By Steve Neumann
One of the most frequently used clichés in popular science fiction is robots endowed with artificial intelligence becoming self-aware and destroying humanity. And while some engineering companies like Boston Dynamics have managed fairly astonishing physical feats, like robots dancing to "Do You Love Me?", the actual AI component of this promising technology is still unacceptably unaware of the diversity of human heritage and tradition. It's culturally illiterate.
That's because artificial intelligence is derived from data that's already out there in the public sphere, and that data is mostly based on Western European heritage rather than the diversity of communities that actually exists in the world. To make up for this deficiency, Davar Ardalan ('93 BA) created IVOW AI, a multidisciplinary team of women technologists and storytellers whose mission is to enhance consumer engagement through the unique lens of culture and artificial intelligence.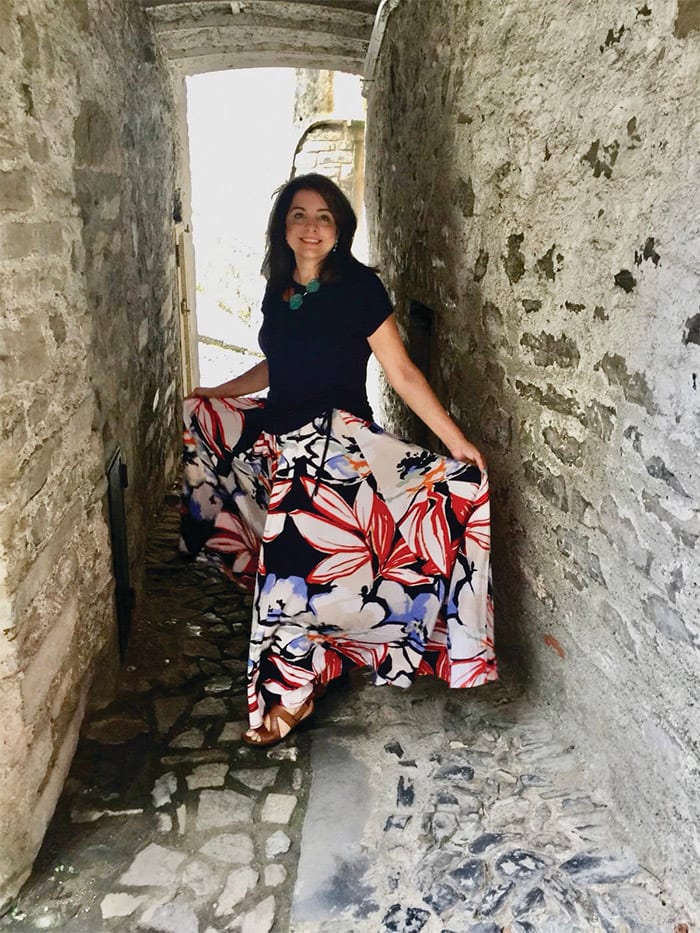 Ardalan graduated from UNM with a bachelor's degree in journalism and communications and went on to become an author, journalist and, now, a tech entrepreneur. Prior to starting IVOW — which stands for Intelligent Voices of Wisdom — she was a veteran journalist at NPR News for 2o years.
Ardalan — whose maiden name is Bakhtiar — chose UNM because the institution was somewhat of a family affair: at the time Ardalan enrolled, nine members of her large Iranian-American family were getting either their bachelor's, master's or doctorate degrees at UNM.
"It was really cool," Ardalan said, "because there was a whole Bakhtiar clan that would meet at the Student Union Building every day for lunch."
Ardalan's journalism journey began when she saw an ad for a work-study job at KUNM, an NPR affiliate on the UNM campus. That experience, combined with her coursework in journalism and communications with the late professor Charles Coats and current professor Miguel Gandert, laid the foundation for everything Ardalan has done since.
"Charles Coats was incredibly strict on journalistic ethics, but also on building a beautiful story," Ardalan said. "And Miguel, with his background in photography, became a creative influence in the work I ended up doing around culture."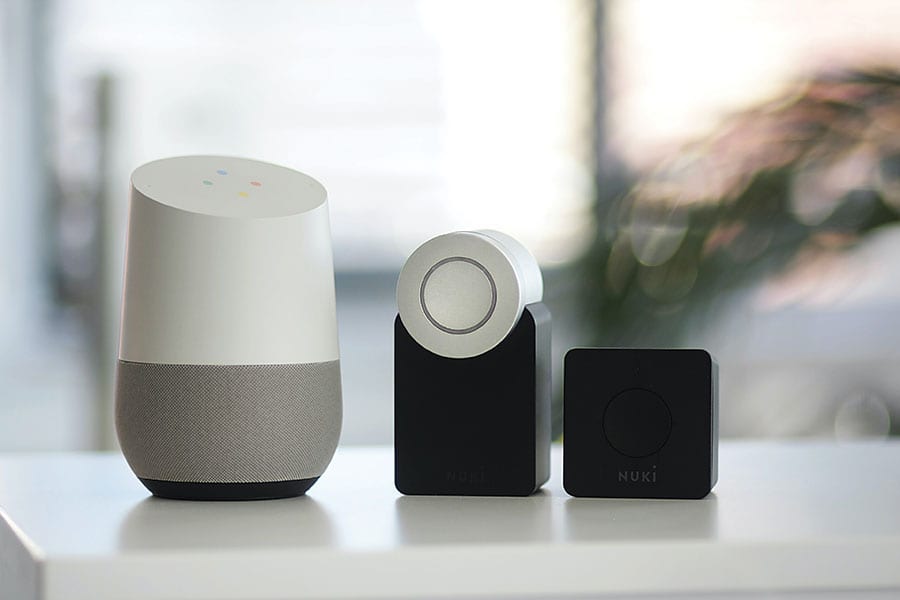 Ardalan and her company have created Sina, a digital voice assistant like Siri and Alexa, that is conversant in cultures outside the Western European tradition
One of the projects Ardalan's IVOW has been working on is the Indigenous Knowledge Graph, which her team presented at the AI for Good summit in June 2020, and again at the Online News Association annual conference this past October.
"We created the Indigenous Knowledge Graph because even a simple recipe that has been passed down through generations represents a collection of components like ingredients, instructions, techniques, tools and occasions that the food is eaten at," Ardalan said.
Because AI starts from zero knowledge about the world, the Indigenous Knowledge Graph helps it understand, for example, how significant corn is to the Navajo tradition. It does this by breaking down the recipe into its component parts, each of which becomes a piece of metadata that you can tag and allow a machine that knows nothing about corn or beans in the Navajo context to understand that.
Thus the foundation is laid for a culturally aware intelligent agent.
Most of us are already familiar with intelligent agents like Siri and Alexa, but IVOW has created Sina (pronounced SEE-na), which combines the power of AI with ancient storytelling wisdom to create an interactive user experience that is culturally specific, narrative rich and customizable for a global appeal.
"The point is to show that we can make our Siris and Alexas more personalized, and for them to understand heritage and tradition in a more profound way," Ardalan said. "Sina will be attached to a culture graph, just as Siri and Alexa are attached to a knowledge graph."
Despite the global COVID-19 pandemic this past year, Ardalan's IVOW has been moving steadily along. In November, Ardalan pitched Sina's capabilities at WaiACCELERATE, the first ethical leadership and business acceleration program for women innovators in the field of artificial intelligence, data science and machine learning, hosted by Women in AI (WAI).
The nine-month program was the brainchild of WAI's Ambassador to the Netherlands, Eve Logunova, who was impressed by Ardalan's work on Sina.
"The first thing you notice when you open Davar's LinkedIn profile is her previous experience before she started building her company," Logunova said. "She comes with knowledge, experience, understanding and commitment to bring change."
"So she doesn't just say, 'Let me build something and see what happens.' She spends time to really figure out every minor thing in the whole development of the solution."
What Ardalan has been building is her response to a call from an open letter penned in 2015 by Stephen Hawking, Elon Musk and a group of experts in the field of artificial intelligence regarding the "research priorities of a robust and beneficial AI." The signatories noted that it is important to research how to reap the benefits of AI while avoiding its pitfalls.
"If we continue the way we're going right now," Ardalan said, "we'll just be creating products and solutions that aren't going to necessarily be useful, or might even be detrimental to different communities. With more representative data, we know that brands, advertisers and researchers in all industries can have a deeper understanding of global audiences and make better informed decisions. So we're pausing and looking at cultural intelligence in AI."